Growing Livelihood Opportunities for Women
The logistics industry is growing and has the potential to employ nearly 23 million workers by 2031. Today, only 1.6% of logistics workers are women [1]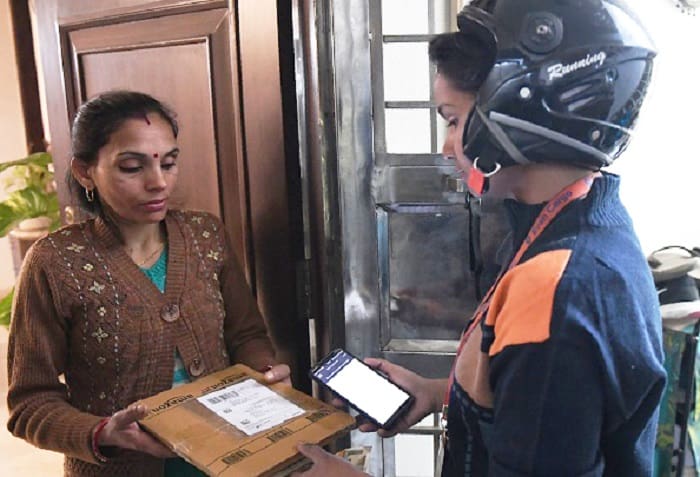 Logistics is the transport and storage of the parcel from the seller to the end-consumer. Roles in the logistics industry include last-mile delivery agent, hyperlocal delivery agent, and warehouse roles (e.g., picker, packer, sorter).[2] The industry is an approximately USD 215 billion market and is expected to grow at around 10.5% annually[3]. This growth is driven by the rise in use of e-commerce and order-taking apps.
The logistics industry has high potential for employing women:
The industry has the potential to employ nearly 23 million workers by 2030[4]
Logistics companies are currently facing a shortage of workers, and hence, aim to employ females to get access to a large pool of potential workers
The roles are well-paying, with potential for flexible working hours
Leverages women's capabilities as more reliable, diligent workers[5] with better attention to detail
Interventions to increase women's participation in dark store and warehouse operations
Warehouse operations refers to storage of physical goods for further distribution. Key roles in warehouses include pickers, packers, sorters, and data entry operators. Dark store operations refers to storage and fulfilment of online orders. Key roles in dark stores include picker and putter. Warehouse and dark store operations currently employ approximately 380,000 workers, out of which only around 2.7% are women[6]. Hiring women in dark stores and warehouses can result in higher productivity, lower absenteeism, higher responsiveness, lower errors and improved work culture for logistics companies. To learn how you can increase the participation of women in your warehouse operations, click here >
Interventions to increase women's participation in last-mile and hyperlocal delivery operations
Last-mile delivery operations refers to the final leg of an e-commerce delivery, where the parcel is delivered to the end consumer. Hyperlocal delivery operations refers to delivery from seller to the end consumer in the same or neighbouring locality within the city and on the same day. Last-mile and hyperlocal delivery operations currently employ approximately 370,000 delivery agents, around 3.7% of whom are women[7]. There is potential to create a large number of well-paying jobs with flexible hours.
To learn how you can increase the participation of women in your last-mile delivery operations, click here >
To learn how you can increase the participation of women in your hyperlocal delivery operations, click here>
GLOW's Logistics Partners