Growing Livelihood Opportunities for Women (GLOW)
GLOW's vision is to improve gender equity in India by economically empowering women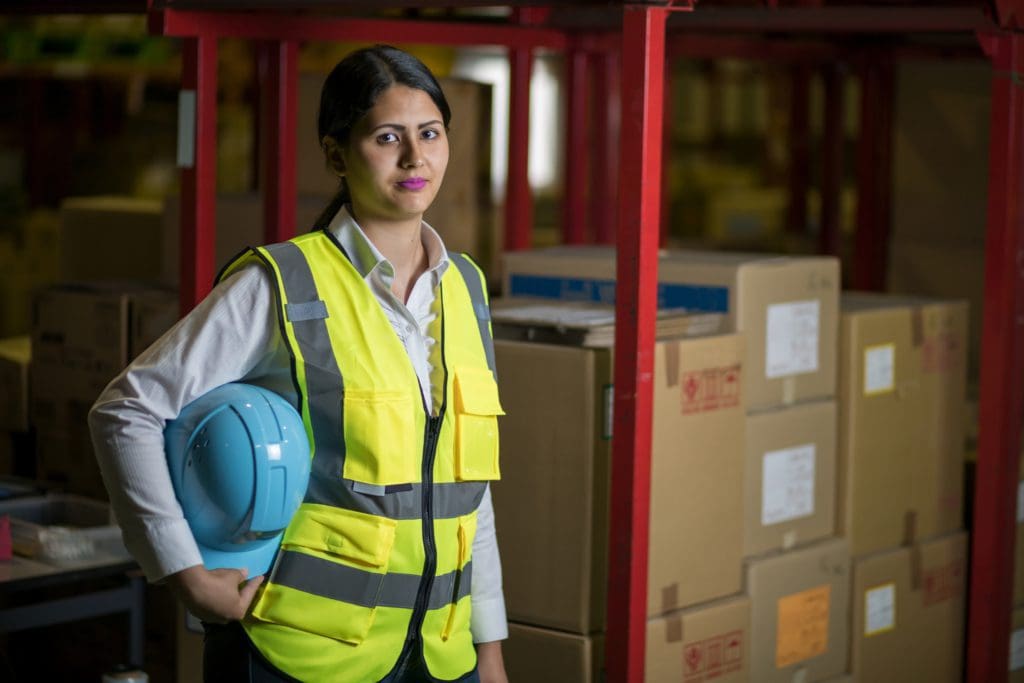 In India, women's workforce participation has dropped from 45% to 27% from 2005 to 2019.
[1]
The World Economic Forum's 2022 report ranks India 143
rd
out of 146 countries in women's 'Economic Participation and Opportunity'.
[2]
33% of non-working women are keen to work. Non-working women are nearly twice as likely to prefer jobs over entrepreneurship, as it provides timely and agreed-on salaries.
[3]
Most jobs in India are created in high-growth industries
[4]
such as logistics and flexi-staffing but, women's participation in these industries is approximately 5%. Many jobs (e.g., warehouse packer, delivery agent) in these industries need minimal training and some women are interested in these jobs. Most companies do not employ women due to perceived risks (e.g., performance bias, safety bias, motivation bias—"
A woman doesn't have to work
"), unknown benefits (e.g., reduced turnaround time, lower absenteeism, more effective work culture), and gender inequitable hiring and retention practices (e.g., recruitment channels, recruitment messaging, on-boarding, and mentoring are optimized for men). However, the reality is that a gender-diverse workforce is good for business and great for the country.
In 2020, FSG launched GLOW to place over 1 million women from households with low-income in jobs by shifting companies' mindset and practices. GLOW focuses on creating jobs for women aged 15-59 from families with low-income.
[5]
These women account for approximately 83% of the employable age female population in urban India.
[6]
GLOW signs up companies as 'partners', and works with them to co-develop a common understanding of the barriers to employ women, brainstorm ideas to address these barriers, and pilot interventions. Once the practical, effective and sustainable best practices are piloted and proven, partners will roll these out to new locations and new job roles. GLOW will document and disseminate these gender-equitable best practices, making it easier and less risky for non-partners to employ women. Over time, more non-partners will see the shift in industry norms and continue to adopt GLOW's best practices across new geographies, leading to approximately 1 million jobs for women 5 years after GLOW ends.
GLOW has signed up 17 companies as partners. Since January 2022, partners have run pilots (e.g., effective channels to recruit women, remuneration policies better aligned to women's needs, gender-disaggregated data collected) leading to the development of effective practices and >1,400 women placed in jobs.
FSG interviewed 6,600 women from households with low income [7] to understand their beliefs, motivations, and preferences towards employment. We found that women want to be in jobs: 1 out of 2 women are either working or seeking a job. 64% of women strongly believe that to be self-reliant, it is important to work. Supporting personal and family expenses is a key reason for over 90% of women working in, or seeking jobs. Nonworking women are nearly twice as likely to prefer jobs over entrepreneurship. However, 69% of key decision-makers (e.g., husbands and fathers) firmly believe that the main role of a woman is to look after the home and the children. 84% of women need to secure their families' permission to work. Read more about GLOW's research findings >
GLOW has identified logistics, flexi-staffing and home healthcare as industries with high potential to employ women. 
Read more about GLOW's industry selection criteria and process >
Logistics is the transport and storage of the parcel from the seller to the end-consumer. Roles in the logistics industry include delivery agent, warehouse packer and sorter etc. The logistics industry has the potential to employ approximately 11 million[8] workers by 2030. Today, less than 2%[9] of logistics workers are women. A gender diverse workforce is good for logistics companies and an additional 1 million-plus women could be employed. Read more about the logistics industry >
Flexi-staffing is the provision of semi-skilled frontline employees (e.g., retail promoters, tele-calling agents) to companies. Flexi-staffing has the potential to create approximately 12 million[10] jobs by 2030. Multiple frontline roles could be a good fit for women however, employers face barriers in recruiting and retaining women. Read more about the flexi-staffing industry >
Home healthcare (HHC) is the provision of healthcare services at home. HHC has the potential to employ approximately 66,000 attendants[11] by 2026. But, the industry faces barriers (e.g., high attrition) that prevent employers from scaling. Read more about the HHC industry >