Growing Livelihood Opportunities for Women
The Flexi-Staffing Industry
The flexi-staffing industry is expected to create 6–12 million jobs driven by increasing formalization and the need for an agile workforce. Currently, women's participation in flexi-staffing varies from 5–25 percent across job roles in the industry.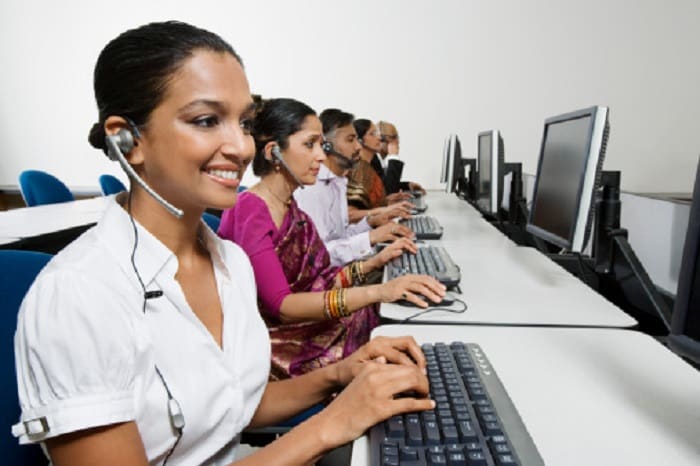 Flexi-staffing offers women multiple frontline roles across sectors. Photo credit: moodboard/Brand X Pictures via Getty Images
Flexi-staffing is the provision of semi-skilled frontline employees (e.g., retail promoters, tele-calling agents) to companies. Organizations across industries are choosing to outsource frontline jobs to flexi-staffing companies in order to focus on core activities, manage costs, and comply with government regulations.
The flexi-staffing industry has high potential for GLOW as it:
Has the potential to create 6–12 million[1] jobs across industries
Is a good fit for women as it offers multiple frontline roles across sectors
Offers key benefits such as fixed-wage jobs, fair work-related terms and practices (e.g., guaranteed minimum wage, leave) and long-term employment potential, as roles are fungible across industries
Barriers Faced by Employers
Flexi-staffing companies face multiple barriers to increasing women's participation, such as:
Small pools of skilled women employees
Low recruiting turnaround time (e.g., flexi-staffing companies are expected to recruit resources within 2–15 days of receiving client order)
Job roles not aligned to women's employment needs 
Interventions to increase women's participation in flexi-staffing companies
GLOW has developed a roadmap through which flexi-staffing companies can improve gender diversity in their workforce. This 18-month roadmap includes 12 low-cost and low-risk interventions designed to (1) help recruiters build skills to hire women and (2) ensure managers and recruiters prioritize hiring women. Read more about the roadmap to gender equity for flexi-staffing companies >
GLOW's Flexi-Staffing Partners