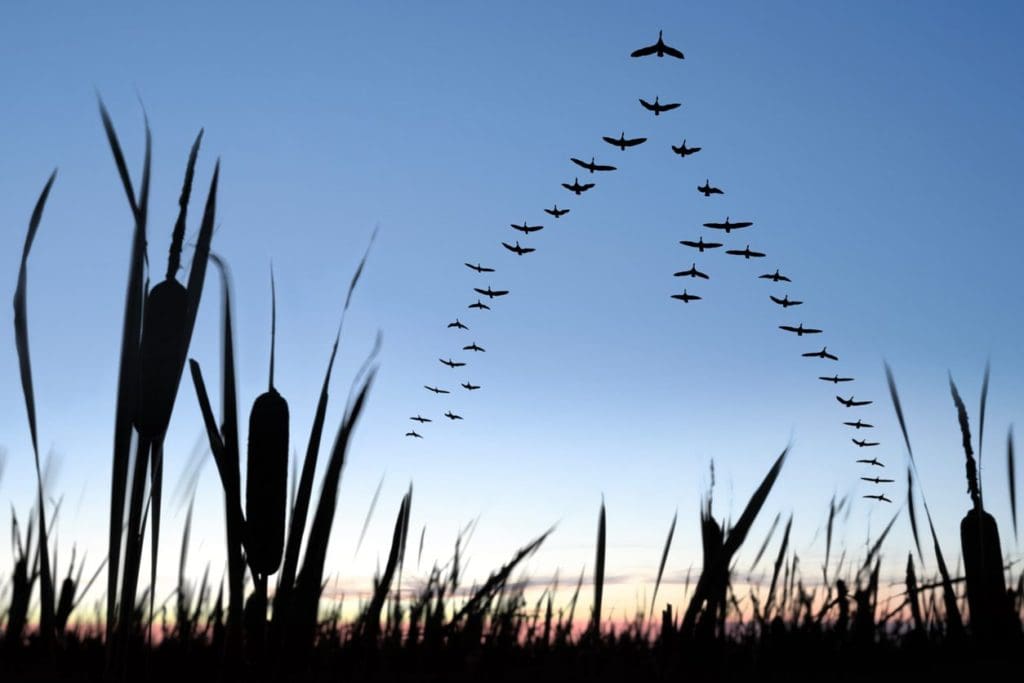 This blog is part of a series of conversations with rural leaders that FSG is publishing in conjunction with the release of our report Rural America: Philanthropy's Misunderstood Opportunity for Impact. In this conversation, FSG interviews Anita Patel, vice president of grantmaking at the Bush Foundation, which works to inspire and support creative problem solving within and across sectors in Minnesota, North Dakota, South Dakota, and the 23 Native nations that share the same geography. In this conversation, Anita discusses how the leadership, brilliance, and innovation of rural communities can be instrumental to addressing some of the most pressing challenges that both rural and urban communities across the nation are facing.
To start, please tell us about yourself and the Bush Foundation.
Archibald and Edyth Bush established the Bush Foundation in 1953. They left few restrictions and were thoughtful about the purpose of the foundation. They gave us both guidance and flexibility to figure out how to use Archie and Edyth's resources to do the most possible good for the community.
Today, the Bush Foundation invests in great ideas and the people who power them in Minnesota, North Dakota, South Dakota, and the 23 Native nations that share the same geography. We work to inspire and support creative problem solving—within and across sectors—to make our region better for everyone.
I am a product of the region we serve. A biracial woman who grew up in a very rural community in Minnesota, now living in Minneapolis. I am the daughter of a rural dentist and a public health nurse who also created leadership programs for rural women. I have the honor of serving as the vice president of grantmaking for the Bush Foundation. Serving community and finding ways to move philanthropy toward equitable, antiracist practices, helping leaders to become inspired, equipped, and connected to work across differences to create a region where everyone can thrive are things that excite me each day.
A primary focus of the foundation is on leadership development and support for organizations taking innovative approaches to building networks and solving problems in rural and geographically isolated areas. Can you talk about why you take this responsive approach and how grantees and their communities have benefited?
Our region is incredibly diverse and innovative in both people and landscape across rural, urban, and suburban communities. Our responsibility is to invest across our entire region. We think about our responsibility to invest in rural areas that are often overlooked by the majority of funders, AND to help reframe some of the national narrative that is often both negative and misinformed about rural people and communities. Foundations have the opportunity to deploy not only financial capital, but also social. We can influence others, not to amplify ourselves, but to highlight great work and strong communities within our region. All across more geographically isolated landscapes, people are connecting across differences to create solutions and foster ideas in really rich ways. Of course, in order for any idea to move forward, people need to be inspired, equipped, and connected to make it happen! For that reason, we deeply invest in the leadership growth of individuals as well as supporting ideas to develop, test, and spread. We are not an issues-based foundation. Rather, our strategy is to provide long-term funding of ideas AND of people, responding to what the community sees as the highest and most transformative need.
Some think of our region—North Dakota, South Dakota, Minnesota, and the 23 Native nations that share this geography—as "fly-over country," if they think of us at all. I invite you, dear reader, to challenge the assumptions you hold. Small communities have deep power and influence as well as intersected fortunes with those from more urban areas. Localized strategies and ideas bloom here that can benefit people all across the country. Hunger, climate change, polarization, and more are issues folks in urban, rural, and suburban areas are all facing. It's rare that the best ideas come from one world view—we thrive when we can connect, see one another, and create ideas from the sparks that fly when people from different perspectives work toward change together. What have you been missing, intentionally or unintentionally, that could be a key investment for your mission? If you are not seeing rural and Indigenous people and communities in your grantee list, you are ignoring important work. For our country to thrive in the future, we must support and recognize the brilliance that lies in people in rural communities and the power of coming together for change.
I appreciate you naming the shared challenges that people in urban and rural communities face, and the importance of investing in the brilliance in rural communities and leaders to benefit everyone across geographies. What are some of the kinds of things rural communities can teach all of us?
Change is happening at a rapid pace across rural areas as well urban and there are truly innovative models being nurtured here. For example, NDN Collective, an Indigenous-led organization dedicated to building Indigenous power, is doing transformational work that many can learn from. Located in Rapid City, SD, they are creating sustainable solutions on Indigenous terms through organizing, activism, philanthropy, grantmaking, capacity-building, and narrative change. Another example is the Change Network, a program operating across rural and urban spaces in North Dakota and South Dakota helping folks to work across difference to create communities where everyone can thrive. They are unleashing the power of connection to dismantle polarization—something we need all across the country.
Let's also remember that innovation for today can sometimes come from listening to our past, our traditions, and being willing to make the space to apply that deep knowledge to today's problems and future opportunities. Rural and Indigenous communities are acutely aware of their history, and many are working to apply that knowledge to current issues—whether it is finding ways to bridge Native and non-Native communities, applying Native knowledge to care for our planet, or myriad other needs, it is impossible to ignore the whispers of history as one way to guide our shared future.
People in smaller communities care about one another. Now, I don't mean this in a trite way. Rural communities have polarization, politics, and division just like everywhere else in our country. However, the national narrative might have us believe it is somehow more poignant or pronounced in rural areas. I'm not so sure. What is often glaringly clear in rural communities is how inextricably we need one another. Imagine yourself in a place where you once had a strong school, a grocery store, a hardware store—a bustling downtown. As economic realities shifted, those key community gathering spots closed. Kids had to be bussed out of the community for their education. This is the reality for my hometown as well as many others. And still, folks find ways to come together and meet their needs. Shifts in the way retail operates, the factors that nurture community cohesion, and more are happening at increasingly fast rates across urban spaces as well. It does us all well to remember that those in rural communities have often been dealing with these shifts for years. They have ideas on economic development, policy shifts, and bridge-building that those in more populated areas can learn from. Check out this example of some great leaders finding ways to provide access to groceries as grocery stores across many small towns are closing.
If you are not inspired to invest in rural after reading these examples, then read a few more—there are a plethora, and these are just a sample!
The Bush Foundation has been active in using different impact investing tools to support your mission. Can you share a bit about what you've learned?
The Bush Foundation is a grantmaking organization, and we seek to have the most positive impact with the resources we grant to the communities we serve. We also know that we have impact on the world in a lot of other ways. All of our actions have consequences—good and bad, intentional and unintentional. We try as an organization to be conscious of minimizing harm and creating good in all our operations.
After our grantmaking, one of the most significant ways we are having impact in the world is through the investment of the dollars entrusted to us by Archibald and Edyth Bush, which we refer to as our endowment assets. We invest those endowment assets with the objective of growing our assets over time to stay ahead of inflation and to ensure we can continue to be a resource to the communities we serve. We entrust our money to fund managers and other partners who make the decisions about which companies and institutions ultimately receive our investment. Those decisions are critical to building equitable, thriving communities and businesses that create jobs, build wealth, and support economic vitality for all community members.
We have two intentional objectives we consider as our commitment to investing for impact: Advancing equity in capital markets and supporting business and community development in Minnesota, North Dakota, South Dakota, and the 23 Native nations we serve. You can learn more about our impact investing here.
What message(s) do you have for other national or place-based funders considering increasing their focus on rural communities?
According to the 2020 U.S. Census, over 66 million people in the U.S. live in rural areas. That means we are shaping our shared destiny when we make funding decisions. If you are ignoring or not proximate enough to make informed decisions about over 66 million people—the lives lived, needs, ideas, opportunities—what are you missing? Not only opportunities to invest in some truly creative thinking, but an opportunity to weave together narratives in ways that can tackle our most complex problems. Don't wait! Now is a great time to strengthen and deepen relationships. Today is the perfect time to increase your investments in rural and Native people and communities.
We are still learning so much ourselves. That's really key. We don't assume we have all the answers. Please reach out if you are doing this work or interested in exploring it. We'd love to do this together.