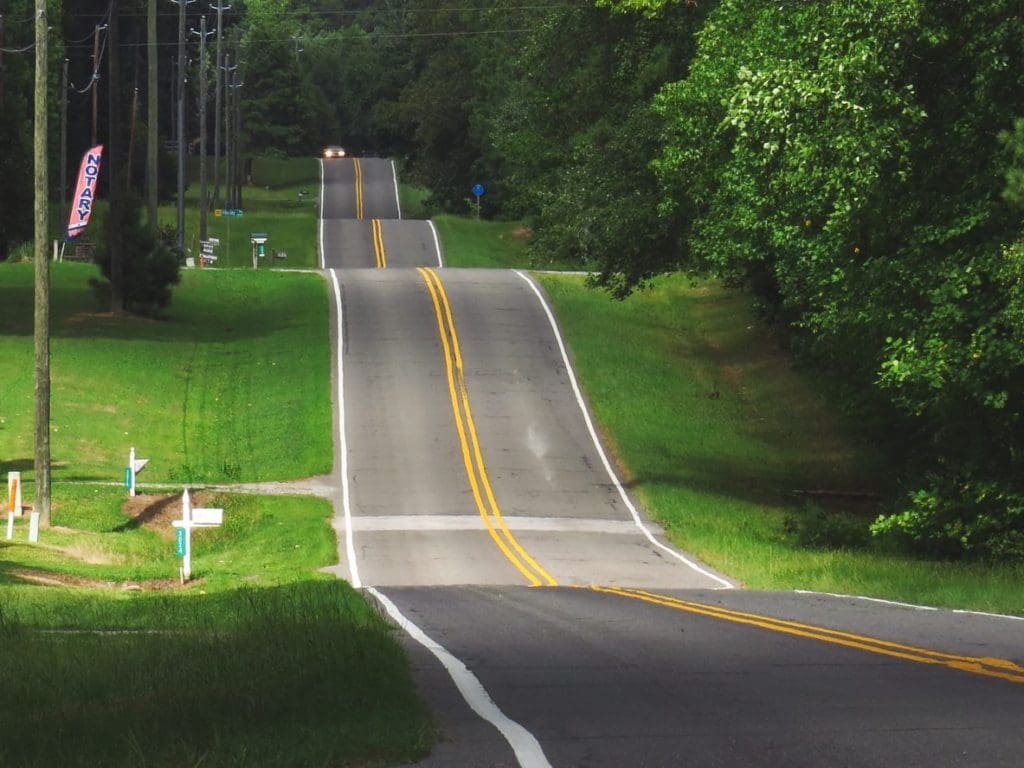 This blog is part of a series of conversations with rural leaders that FSG is publishing in conjunction with the release of our report Rural America: Philanthropy's Misunderstood Opportunity for Impact. In this conversation, FSG interviews Chester Williams, founder and chief empowerment officer of A Better Chance a Better Community (ABC2), a nonprofit focused on youth empowerment and civic engagement on issues including environmental justice, health and food systems, and regional resilience in rural northeastern North Carolina. Chester describes the beauty and challenges faced by northeastern North Carolina, and an approach to organizing focused on building connections across rural communities. Neyat Daniel provided editing support for this blog. 
Tell me about yourself and the creation of A Better Chance A Better Community
My name is Chester Williams, and I am the founder and CEO of A Better Chance A Better Community, also known as ABC2. The idea for ABC2 started when I was in middle school, and I was given an assignment to describe the "change you want to see in your community." I wrote about giving the community a better chance, but I didn't have a platform just yet. Years later, I started ABC2 with five other young people from my high school who had the same desire and passion that I did. We have made community change together since then by connecting young peoples' passions to resources and instilling community pride in them, whether they stay or decide to leave for college.
Tell me more about that community pride. What do you love about northeastern North Carolina?
I'm a native son of Enfield in Halifax County. We claim to be the birthplace of independence because the April 12, 1776 Halifax Resolves were the first official act calling for independence from Britain. We love that about our community. As a child growing up here, I did not know about that tradition and the connections we have to the birthplace of this wonderful country. Similarly, I didn't know about the natural beauty that was here until later in life. I learned about these things in college and grad school and when I came back, I came back with a different perspective and greater appreciation for the beauty and history and resilience of the people of northeastern North Carolina that I share with the young people here.
What are some of the challenges in your region, and who is impacted most by them?
Being rural presents many access challenges. Many small towns here used to have manufacturing companies but when those industries left, places turned into ghost towns. In turn, we had a shortage of funding needed for schools to provide a quality education. When young people graduate from high school many leave and don't come back, which creates a bigger gap in the workforce making it even harder for the community to be sustainable. Now, towns are trying to evolve and come back from that, and we just had a win through the Leandro case, which will hopefully result in more education funding to rural counties.
The region is also a communication desert. Many of our communities get their news from Virginia or other parts of the state; there is no local news. Broadband is an issue, which was especially a challenge during the pandemic because many students did not have the bandwidth at home to participate in virtual classes, and many people didn't have the connectivity needed to work from home.
Another disparity is in health care, especially for children and seniors who don't have access. We learned during COVID that many K-12 students don't have all their vaccinations required by state mandate to attend school. At the beginning of every school year, we see students who can't attend but who also can't find transportation to the health department to get their shots. We try to provide a buffer by bringing vaccines to where students are, like schools or local housing authorities.
Access to healthy local food and grocery stores is another challenge. Most of the food that is grown here, like sweet potatoes, does not stay within the region, so we need to do more to support small farmers and connect them to food systems. We're working on this by focusing on providing school meals for all students in a way that incorporates local farmers and creates local opportunity. At the Halifax County school, students grow food for meals at the school that are free for all students and that reduce costs for the district. We're working on replicating that model to other districts and also a campaign to get people educated about the impact of school meals on student achievement and attendance.
Lastly, we get into the environmental challenges. In northeastern North Carolina we deal with a lot of flooding, hurricanes, erosion, and issues with coal ash. Emergency preparedness is another issue. We have a plan but it's not a comprehensive emergency plan that is inclusive of when those from the coast have to evacuate and come to us. We don't have enough shelters to accommodate our own, much less people coming from the coast. It can take days before assistance makes it to our communities, and FEMA can take up to six months before we are eligible to apply for assistance for emergencies that already happened. We're still recovering from Hurricane Matthew in 2015 and the tornadoes in Bertie County in 2020. People's homes are still damaged from those storms, but they continue to live there because the resources haven't come in yet.
It's interesting how many of those challenges are present in other rural parts of the country, but in explaining how they show up in your community you can clearly see how closely connected these challenges are. Can you share more about the environmental justice campaigns that you are involved with?
We have worked alongside partners to create the Fresh Water Fresh Start Initiative, where we're educating the community about lead and water contamination by focusing on pipes in homes and buildings built before 1985. We partner with organizations across the state, like the NC State Crowd the Tap initiative, which works in communities to test their water for contaminants and connect them with assistance if they need remediation for lead or PFAS. We hold community sessions on water issues with historic preservation societies, landlords, homeowners, schools, and churches to help them learn about water issues and to position them for community collaboration so they can make use of the ARPA funding that is coming down.
We also have sessions on radon, which is a real issue in our community because a lot of the homes are built directly on the ground and so the gas comes up into the building, and there is a positive association with lung cancer and radon. We also do a lot of work and advocacy around coal ash, which has a significant impact on the environment and health but is still permitted to be dumped near rivers. So we are focused on health in this holistic way.
In North Carolina, energy has become a controversial topic. People are concerned that these initiatives are opportunities that are in our community, but we are not benefitting from the energy that is produced. We learned a lesson with the Atlantic Coast Pipeline that we need to be involved in discussions from the beginning because they came in and took land before we were consulted. People also wanted natural gas for their homes but weren't able to access the gas in the pipeline. So we are focused on the conversation about renewable energy because we want to make sure that yes, energy is sustainable, but also beneficial to the residents of these communities. We're getting people into a position to advocate for themselves, ask questions and be engaged, so that the community could be a part of the conversation from the very beginning.
It's striking how you advocate across such a broad range of related issues by focusing on connecting people across the region. Can you say more about your approach to organizing and advocacy?
It's all related to how the organization started—with a belief that if the community was given a chance it could be better. We focus on reaching people where they are and finding out where their passion lies and finding ways to connect that with the issues at hand. It's in our mission statement; we are about connecting rural communities with resources to activate youth power and advocate for realistic solutions and healthier lifestyles.
For example, one of our Youth World Changers, Dylan Dodson, is passionate about GIS mapping and got his degree in it at NC State. He is using that passion to help us explore how we can map issues like the Social Determinants of Health. He has also used his passion to teach seniors and community members to use ARC GIS to create an app for taking pictures of things like cracked sidewalks or dark areas that need lighting to create a map to show elected officials what the community needs. So, we worked with his passion to create community power through information.
We also use a lot of food and music to bring people together. We don't tell them what to think, we bring them together for a conversation about what they feel the community needs. Everyone has ideas for solutions, we need to hear those and support people because everybody's passion is a piece of the puzzle, and we can be a connector and help plug people in as part of shared leadership where people come together as a community and as individuals.
In addition to your regional organizing, you have established a physical location for building community resilience. Can you share about the Resiliency Hub and the work that you do there?
It was not part of our original vision to purchase a former elementary school, but it was an extension of our approach to being responsive to community needs. Many of the disparities in our region are concentrated in southeastern Halifax County and some of the surrounding counties, and so when the opportunity to open the Resiliency Hub dropped into our lap, it was an opportunity to put our mission to work in a more compassionate, realistic, and intentional way, and to model how we can address community issues. The Hub reflects the community and what they need and want to focus on, including food, recreation, environmental justice, and organizing. We also have emergency supplies like solar generators and batteries so that we can address the daily emergency needs of individuals instead of waiting for an emergency to happen.
Our goal is to eventually acquire other former schools in each of the counties and set up county tables made up of elected officials, community leaders, faith leaders, and the community at large to be able to talk regularly about the issues. Together, we can figure out how to use this space for each county to educate, activate, and then thrive. We hope these hubs can eventually be both a support to individual counties but also provide opportunities for counties to work with one another by sharing resources and information across the region. We believe this could help bridge the gaps that we see across the state, because as a community we are better when we have a chance.
How can national funders better support rural communities?
Rural communities are the bedrock of this country. Wherever you go, everyone has a fond connection to rural communities. Most of your family traditions and picturesque social media posts take place in rural communities because that's where the beauty lies, both in the environment and in the people. My message for national funders is the same as for any funder, and the same as how we work in our community. Don't assume that money is what we need. We need compassion, and we need connection. We need to build a relationship where funding is relational instead of transactional. We want funders to invest with us as a partner, and not to feel like philanthropy is checking a box to say that they did this for a rural community or a Black and Brown population. We want to know that you want to invest with us as a partner.
Our stories are rich and our stories are real, but they may not always seem "evidence-based" since they often haven't been formally recorded. Our stories are true tests of what solutions are, because we have had no other choice but to do them for a long time with no funding at all. We have been surviving without funding for so long because we understand the nature of community working together, even across racial barriers. Many people here say we didn't know we grew up poor because we had everything we needed, and it was always rooted in love. Community is love, and sometimes that gets distorted in the narratives that have been told when we're not telling them ourselves.