FSG uses shared value to help companies take purpose from an idea to a plan of action by leveraging core business activities to address material and meaningful societal issues.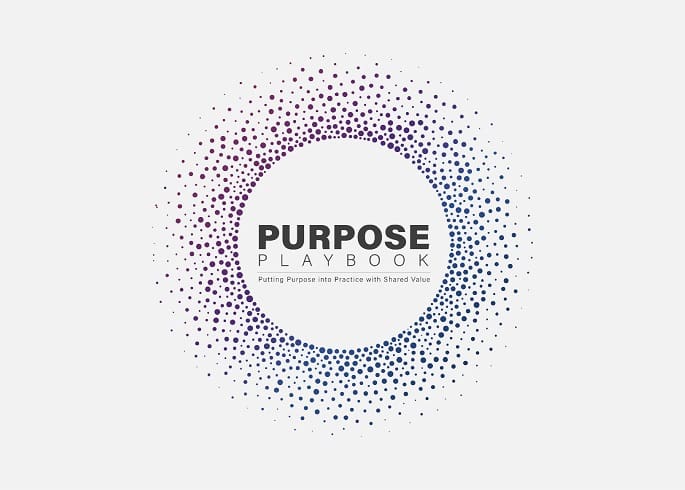 As the expectations of companies rapidly evolve in a COVID-19 world, companies will need to evolve in order to match those expectations.
Even before the pandemic, companies around the world were embracing a purpose beyond profits, often described as "stakeholder capitalism." While embracing purpose is progress, it's not enough—companies must put actions behind the words.
We define purpose as a company's reason for being that simultaneously helps solve a societal problem and creates significant financial value for the company. Our experience shows that shared value is the most powerful way for companies to deliver on purpose.
To help business leaders transform their company into a purpose-led organization, we have developed The Purpose Playbook, with input from shared value professionals at leading firms.
Our integrated consulting teams use the Playbook to build a customized approach that takes advantage of your company's unique assets and addresses the societal issues that are material to your business teams. FSG's corporate strategy and business expertise are bolstered by the firms' twenty-year focus on creating social impact for businesses, foundations, and governments. Our work with purpose-led companies include partnerships with 3M, Enel, Griffith, and Skandia.
Define a corporate purpose or reason for being that is significant, authentic, profitable, serious, and drives measurable value for the company and society.
Identify key business and impact opportunities that capture stakeholder value and provide competitive advantage.
Build a coherent vision and strategy of where and how your company can use shared value to create purpose, and how to structure a process to get there—through analysis, collaborative strategy development, and coaching.
Determine how to proceed from strategy to innovating for scale—through landscaping, benchmarking, and initiative design, and by tapping FSG's extensive stakeholder networks.
Support implementation through new models for cooperation, internal alignment, partnership brokering, and coalition building.
Design measurement and learning systems to track both social and business outcomes and to enable incremental value creation.
Leveraging Historic Federal Funding
How Do We Collectively Get Ready?
The Essential Link Between ESG Targets and Financial Performance (HBR)
Harvard Business Review | Fall 2022Recognized as one of the top 3 best HBR articles of 2022!ESG funds are…
Centering Equity in Corporate Purpose
Produced in partnership with the Shared Value Initiative, this publication explores the imperative for global business leaders to put…
What Is Corporate Purpose? No, Let Me Rephrase That. What Is a Corporate Purpose Worth Having?
Everyone is talking about purpose these days. Customers and employees are asking about it. Millennials are particularly insistent about…
Companies That Lead With Authentic, Ambitious Purpose Can Capture Value From Six Sources
In response to pressure from employees, customers, and communities, hundreds of companies have announced a purpose. But upon closer…
Be a "Norms-Maker" If You Aspire to Be Purpose-Led
Business today is reconnecting with its core purpose of addressing society's needs in profitable ways. Some companies are forced…
Are You Ready for a World of Purpose-Led Companies?
We're reaching a tipping point in purpose-led companies, as governments, investors and consumers increasingly indicate that they prefer companies…
Change Your Corporate Mindset
Over the course of the last year, it seems like almost every company in the U.S., and many around…
Companies Need to Manage the Economics of Impact in Order to Advance Equity
A new purpose-led economy is in the making, with purpose anchored in corporate statutes, board and leadership accountability, and…