FSG's global health practice engages with organizations and partnerships towards improved and more equitable access to quality health services and products globally, including in low- and middle-income countries. We take a systems approach to global health challenges and believe in the power of cross-sector—and often unconventional—collaborations. FSG incorporates an equity perspective into our work. As we engage in research, we are careful to consider power dynamics and bias in data sources, disaggregate data, and explore important contextual (including historical, environmental, and political) factors to help uncover previously unseen barriers or opportunities for targeted interventions. By working on the ground and in the boardroom with individual foundations, corporations, governments, NGOs, and donors, and with multisector coalitions we activate fresh ideas and shape sustainable strategies.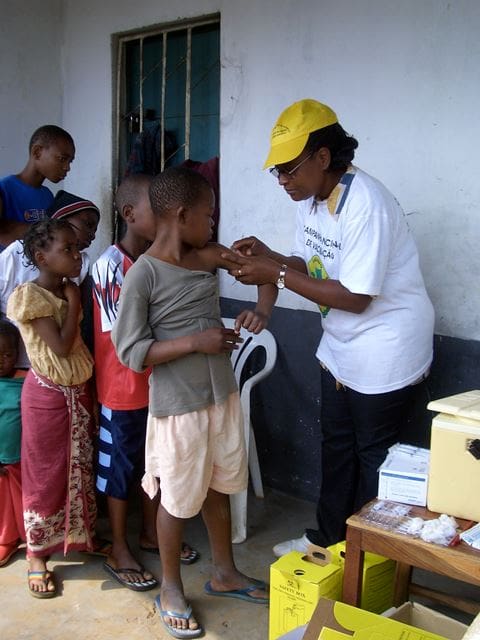 Vision and strategy development. Facilitating organizational strategy and business planning, and providing ongoing implementation support.
Systems research and strategic analysis. Informing strategies with a variety of approaches and tools, including needs assessments, market assessments, and systems and stakeholder mapping.
Impact focused measurement, evaluation, and learning. Designing evaluation systems to capture health and business impact, and conducting evaluations to improve decision-making, organizational learning, and performance.
Supporting and strengthening strategic partnerships. Working with emerging and existing partnerships to align strategy, and develop and support initiatives to learn and adapt over time. Connecting health systems stakeholders within and across sectors at the global, national, and local levels.
Research. Developing and disseminating fresh insights, knowledge briefs, and practical tools.
Developing a Growth Plan for UCI-Fred Hutch Cancer Centre in Uganda
FSG supported the development of a new program strategy and sustainability plan for the UCI-Fred Hutch Cancer Centre.
Introducing New HIV Prevention Products for Women
FSG provides strategic support to a coalition of global, regional, and country stakeholders, taking a systems approach to accelerate…
Engaging Young Men in Family Planning Decisions
FSG partners with YLabs and VOTO Mobile on a research effort that brings young men into the family planning…
Strengthening the Family Planning Market in India
FSG worked with PSI to identify the key market failures preventing women and girls in India from adopting family…
Competing by Saving Lives
How Pharmaceutical and Medical Device Companies Create Shared Value in Global Health
Lessons from ACHAP's Contributions to the Fight against HIV/AIDS in Botswana
An Opportunity to Address Menstrual Health and Gender Equity
Menstruation is a monthly challenge for billions of women and girls worldwide. On any given day, more than 800…
Partnering for Change, Committing to Learning
Strategic learning and evaluation are important tools for cross-sector collaboration—to monitor and understand progress, to support accountability, and to…
International Women's Day 2021: A Moment to Reflect, Be Thankful, and Recommit to Advancing Gender Equity
2020 will forever be remembered as the year COVID-19 laid bare the burdens of women. While different from one…
Viable Sanitation Enterprises—The Linchpin in Sanitation Markets
Shukla Shauchalay is located in a bustling market in Samastipur in Bihar, India. The entrepreneur first got involved in…