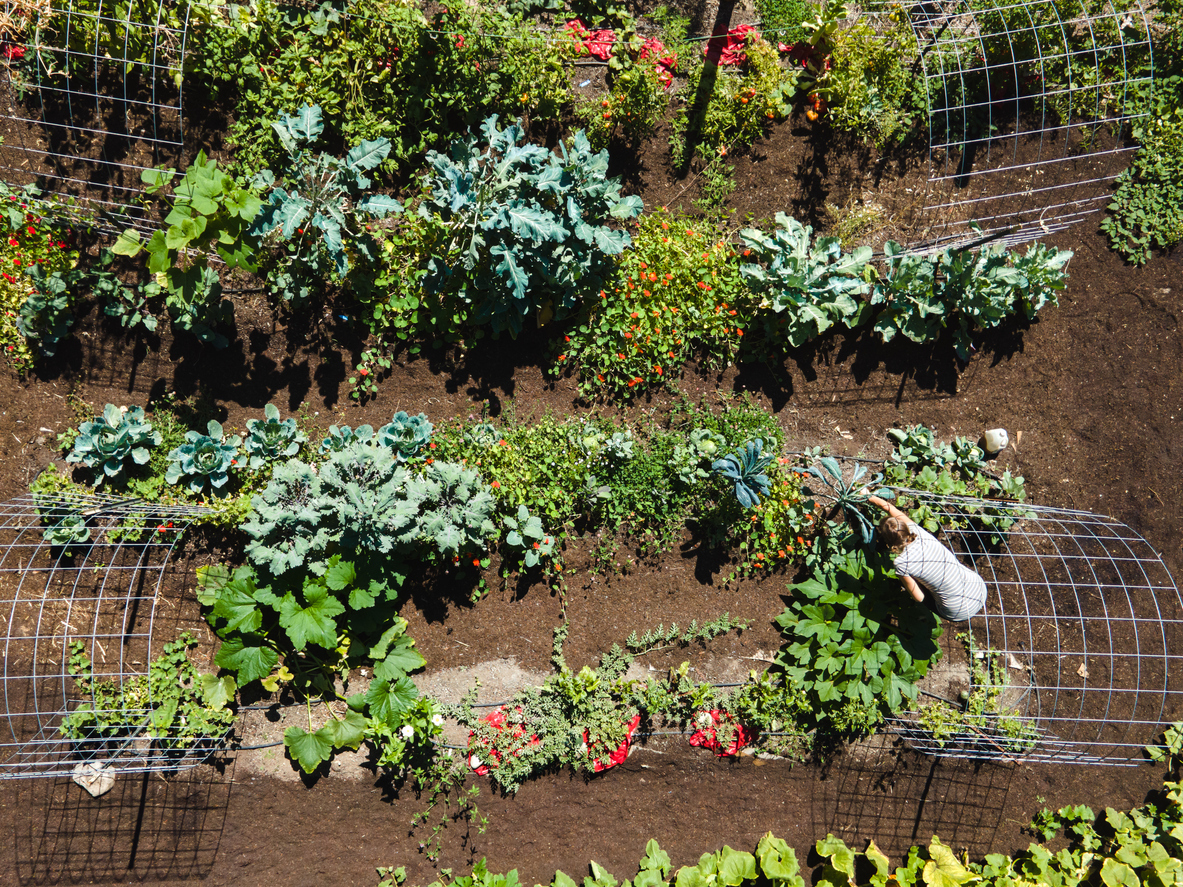 This blog is part of a series of conversations with rural leaders that FSG is publishing in conjunction with the release of our report: Rural America: Philanthropy's Misunderstood Opportunity for Impact. In this conversation, FSG interviews Svetlana Hutfles, the Executive Director of the Kansas Association of Community Foundations, who discusses the roles played by the deep network of small community foundations, the needs they are addressing in their communities, and how they can be activated to create impact at a larger scale.
Please tell us about yourself and your work.
I have long appreciated the important role community foundations play, starting my career researching community foundations in college and then participating in various international think-tanks, organizations, publications, and exchange programs for community foundations.
The last 13 years of my life have been dedicated to developing the network of 106 community foundations in Kansas under the umbrella of the Kansas Association of Community Foundations. In addition to supporting community foundations in Kansas, we provide Express Training for community foundations of any size anywhere in America and convene the Annual National Conference for Growing Community Foundations.
Community foundations' impact with hyper-local solutions to global issues inspires me and I am thrilled the field continues to evolve, especially in the areas of impact investment, equity, leadership, community development, and economic development.
In your work, you help bring together small community foundations from rural areas and small cities. How would you describe this group of foundations, and how are they different from larger community foundations?
Community foundations in rural areas or small cities are very passionate about their communities and hold a high level of social capital and trust in them. They can quickly mobilize the community, especially when resources are available, and be flexible. They are deeply knowledgeable about the "matrix" of the community. Morris Engle of the Phillips County Community Foundation believes "A community foundation serving a small town or city in a rural area is typified by having direct knowledge of local issues and needs, and often, a working and/or personal relationship with service providers."
More often than not, they have an underfunded or limited operating budget, which often results in staff being stretched in trying to balance asset development, operations, grantmaking, research, and community leadership. At times, scrambling for funding, some may be limited to the donor-driven model, yet there are champions that break away into strategic grantmaking and community leadership even with limited resources. Many are volunteer-led or have a part-time staff of one, which significantly limits their capacity to develop and address the needs in the community. Marci Penner, KACF board member and director of the Kansas Sampler Foundation, who self-identifies as "rural-by-choice," mentioned, "Without a paid director, it is hard to find someone to consistently deliver the message about the virtues of giving, and sharing the why's and how's. You can't turn that role over every year and expect efficiency and great success."
What trends and needs are these foundations seeing in their communities?

Rural community foundations report a range of needs they are seeing in their communities, some consistent with national trends, and some specific to their communities. Some of the top issues are the need to address housing, child care, food security, workforce issues, downtown development, race equity-inclusion-justice, and the social determinants of health with poverty and mental/behavioral health leading the list of factors that influence economic, education, and health outcomes. More specific to rurality, we see foundations focused on addressing the outmigration of people, supporting conservation and the agricultural community in times of climate change, addressing depression and mental health needs, and building community wealth and leadership. These issues are all complex and cross over with one another, and require cooperation between community philanthropy, traditional and emerging economic development entities, and local government—all creating an ecosystem of progress.
What roles are these foundations playing in helping address those needs?
To a modest extent, some needs are met by awarding various types of grants or by impact investing, however, a systemic approach is needed and requires significant human and financial resources, as well as multi-sector partnership. When possible, rural and small urban community foundations assist with data collection, storytelling, convening, catalyzing, creating coalitions, and playing the role of a collaborative leader. Community foundations are well positioned to be effective in bridging stakeholders. The potential for rural and small urban is great, especially with the tremendous generational Transfer of Wealth that is underway, but regrettably, many rural and small urban community foundations are unlikely to capitalize on this opportunity due to capacity.
What opportunities exist for national or regional funders in working with these small community foundations?
Typically, national or regional funders shy away from working directly with rural or small urban community foundations and fund the "usual suspects" located in large urban areas. Yet, it is the network of rural and small urban community foundations that is close to the ground, connected to rural and remote voters, and knowledgeable about local solutions for local issues that comprise a chorus of small voices that, when joined together, are capable of addressing daunting challenges. What they need is investment in their capacity and some boost funding to mobilize local resources. To facilitate giving to rural and small urban America, a national or regional funder may operate via a regional philanthropy serving organization, such as the Kansas Association for Community Foundations, Indiana Philanthropy Alliance, Iowa Council on Foundations, etc. They are well connected to their local community foundations; understand their specifics, challenges, and competitive advantages; may build coalitions; and could be a conduit for deep rural and small urban funding, thus eliminating logistical, grantmaking, and reporting headaches for a national or regional funder.
Yazmin Wood of the Legacy Regional Community Foundation mentioned, "Because of the inherent work taken on by a small/rural community foundation with its close ties to donors, nonprofit organizations, and community leadership, our small community foundations are able to provide first-hand knowledge of the needs in a community, knowledge of where an investment can do the most good, and careful oversight to the work and its funding. Small community foundations are masterful at stretching a dollar and squeezing a penny. When national or regional funders utilize data to drive decisions for targeted intervention, the small community foundation is uniquely positioned to leverage its best actors to facilitate the right adaptive solutions for optimal impact in its community." Yazmin shared a specific example in Cowley County of a regional funder (Kansas Health Foundation) reaching out to the community foundation for insight and assistance and, consequently, catalyzing collective impact to address early childhood literacy in the community.
Many national and regional funders are beginning to understand that most rural and small urban community foundations are likely to pass on funding opportunities due to some basic stumbling blocks: the requirements don't fit small towns, expectations do not match rural or small-town reality, or they may not have someone who could write a grant, do the reporting, and make sure all the requirements are followed. Let them do the work and trust they are best suited to find the most cost-effective sensible solutions for their communities by simplifying grantmaking for rural and rely on regional philanthropy serving organizations to be partners in your rural and small urban grantmaking.
Can you tell us about the Annual National Conference for Growing Community Foundations?
Over the years, the Annual National Conference for Growing Community Foundations, hosted by the Kansas Association of Community Foundations with grassroots support from a variety of entities across the country, has come together to build community and leadership among small and growing community foundations with a specific track for rural community foundations. Last year, over 500 participants from 226 community foundations of various sizes, ages, and developmental trajectories, representing 39 states and 7 other countries, attended the conference (see 2021 Look Back).
The conference is known for meeting the needs of both new and seasoned board members and staff in practical training to enhance skills in all major areas of community foundation management. It offers deep practical learning, concrete ideas to walk away with, valuable connections, and know-how from those who do the community foundation work day-to-day. It takes complex topics including equity, entrepreneurship, economic development, impact investment, early childhood development, collective impact, and leadership development and applies them to community foundations, highlighting relevance to rural or urban contexts they operate in through friendly peer learning, influencing, and sharing.
We invite national funders interested in serving in rural, small urban, and suburban America to join us and support the conference.