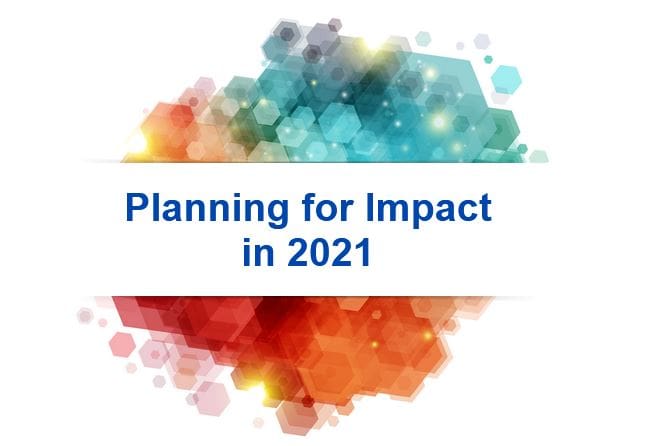 "During these unprecedented times…" That's a phrase I hope to never read again, and not simply because it's such a cliché. The very notion of an unprecedented crisis invites us to accept that widespread suffering is inevitable when the threat is too large.
Certainly, COVID-19 and the resulting economic depression created a world of pain, loss, and uncertainty that many of us had never imagined, let alone experienced. And we heard time and time again that there simply was no "game plan" to follow.
But … was it really so hard to imagine and prepare for an existential threat, whether in the form of a global pandemic or accelerating climate change? Was it truly surprising that those who were already overlooked by our health, financial, and educational systems would suffer the most?
The fact is, too many people were already living in some form of "unprecedented time" where pain, loss, and uncertainty were part of their daily life. When it came to systemic inequities, there were precedents aplenty—COVID-19 simply peeled back the curtain and revealed them to the rest of us.
With the arrival of the vaccines, it may be tempting to conclude we have passed an unprecedented test and need only wait for a return to the comforts of "normal" while the pain of 2020 recedes.
But for those already pushed to the precipice, the pain of 2020 won't soon recede. It will linger and multiply, spreading out through families and communities. We can't accept a return to business or philanthropy as usual. Our responsibility as agents of social change is to band together across sectors and help build an equitable future where crises no longer fall hardest on the most vulnerable.
Our work starts with an honest examination of our systems and ourselves:
What have we learned from this past year and how can we keep learning? Facilitating Intentional Group Learning provides detailed instructions on how to create the ideal environment for reflection and dialogue that lead to new insights and understandings.
How can we shape systems? We've assembled a variety of systems tools—from ecocycle mapping to using appreciative inquiry—in our Systems Thinking Toolkit.
And most importantly, how do we better understand the hidden conditions—internally and externally—that hold systems in place? The Water of Systems Change offers a framework to help organizations involved in systems change increase their odds for success by focusing on the least explicit but most powerful conditions for change, while also turning the lens on themselves.
Despite the devastations of 2020, I'm buoyed by a variety of efforts to change inequitable systems, from stakeholder capitalism and purpose, to participatory grantmaking, and I'm inspired by a renewed commitment to racial justice.
These are real signs of progress, but we need more. We'll be sharing our lessons and insights in 2021 and I welcome yours.
Best,
Greg