27.5 million low-income households in urban India spend a disproportionate amount of their income to send their children to private preschools, but many of these schools don't offer the kind of engaging learning environment needed in the children's early years. FSG's Program to Improve Private Preschool Education (PIPE) has spent the past 18 months identifying ways to improve the quality of early childhood education (ECE) in affordable private schools in urban India.
Last month, FSG brought together over 200 educators, social entrepreneurs, and development sector leaders to discuss this topic. FSG Director Vikram Jain began the session outlining PIPE's key findings to date. A lively panel discussion followed, moderated by FSG Managing Director Ashish Karamchandani, with experts working in different areas of the Indian education ecosystem:
C.P. Vishwanath, CEO of Karadi Path Education Company
Bikkrama Daulet Singh, head of Governance and School Systems at Central Square Foundation
Mohammed Rafiq Siddiqui, founder of Holy Mother English School in Malwani, Mumbai
Gauri Kirtane, PIPE's early childhood education expert
Vikram Jain, Director at FSG and lead of PIPE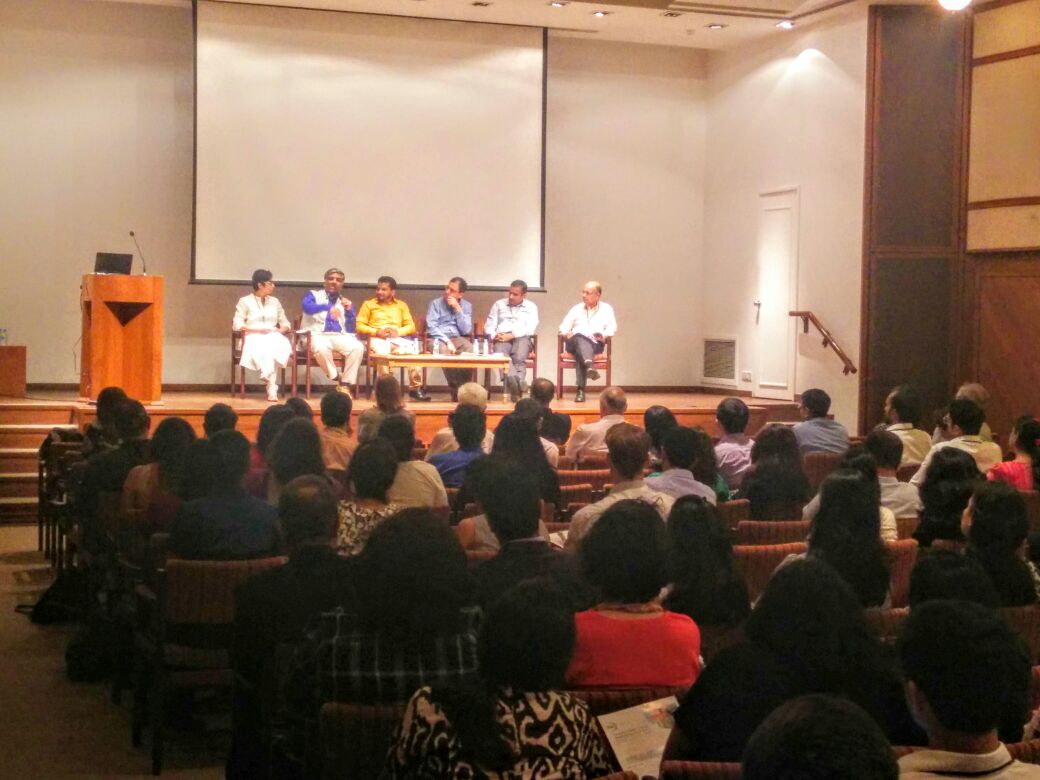 The panel offered a holistic view on the challenges of delivering high-quality ECE in affordable private schools, and provided perspectives on how to improve outcomes for children from low-income families going forward. Four key themes emerged from the discussion:
Good ECE is important, especially within the Indian context
All panelists agreed on the importance of ECE. Kirtane pointed out that adequate stimulation during the early years of a child's life, when the large majority of physical brain development occurs, lays the foundation for pre-numeracy, language, and socio-emotional skills.
Additionally, education in India poses a unique challenge: 88 percent of students going to private schools do not have even a rudimentary understanding of English, which is the language used by most higher education institutes in India. Giving children a good foundation of English in their early years sets them up for success later in life.
Prevalence of private sector education will continue to grow
There was broad consensus that private sector education will continue to grow in prominence. FSG's research shows that 80 percent of low-income parents in India already send their 3-6 year olds to private schools for preprimary education. According to Singh, private sector penetration for K-12 education is also significant (at 45 percent), and could reach 60-70 percent by 2020.
The panelists also shed light on why low-income parents are moving away from government schools towards the private sector. Parents often feel that private schools offer greater accountability, as they have someone in the school who they can reach out to for questions, concerns, and complaints. Siddiqui highlighted this concept, stating that at his school, "My parents know that I'm always accessible. They have my mobile number and can call me 24/7."
Providing high-quality ECE in affordable private schools is challenging, but possible
While affordable private schools might not be able to match the budgets of government schools or more expensive private schools, they can still provide good quality ECE. Kirtane explained how interactions, engagements, and experiences play a key role in proper development of the brain, and engaging activities that provide a rich learning environment can be conducted in low-cost settings. In addition, schools have flexibility to incorporate innovative, developmentally appropriate approaches into their courses.
Jain acknowledged that affordable private schools struggle to attract skilled teachers due to financial constraints and suggested some ways to circumvent this issue. For instance, schools can use games to encourage interactions between teachers and children and amongst children themselves. Moving to activity-based learning, which can be conducted by new or less skilled teachers, takes the onus away from teachers and encourages autonomy in the child while still achieving critical brain stimulation.
Building on this point, Vishwanath talked about how his company had developed English-learning products that did not rely on teachers, but were more about interactions and experiences. In fact, even teachers developed a much better command over the language when schools started approaching English as a language that people conversed in, and not a subject that had to be taught. In a country with such high linguistic diversity, people are naturally multilingual, and Vishwanath said his products leveraged this inherent ability to help children (and adults!) acquire mastery over English.
Regulation is expected to move towards a more pragmatic approach
India has an ECE policy but no legislation. The absence of a statute means that action by the state on matters of ECE is sporadic and largely reactive. Given that the Right to Education (a landmark act which describes the modalities of the importance of free and compulsory education for children between 6 and 14 in India) took almost 50 years to translate from an idea to legislation, it is likely that we might not see an ECE law for the foreseeable future.
Additionally, the no-profit policy on education often forces entrepreneurs to adopt complicated ownership structures and generally impedes the flow of both talent and capital in the education sector. However, the availability of more and better quality data (on metrics such as enrollment, school attendance, teacher absenteeism, and student performance) will drive governments to more pragmatic regulation that focuses on outcomes and encourages choice rather than fixating on inputs, such as infrastructure requirements, which affordable private schools often struggle to meet.
The discussion served as valuable food for thought, as our Program to Improve Private Preschool Education continues its journey of scaling high-quality ECE in affordable private schools in a commercially viable and sustainable manner.
Learn more about FSG's Program to Improve Private Preschool Education >