Program to Improve Private Early Education (PIPE)
Best Practices for Solution Providers in the Affordable Private School Market in Urban India
FSG is supporting 8 high-quality solution providers to enter, scale, and effectively deliver in the affordable private school market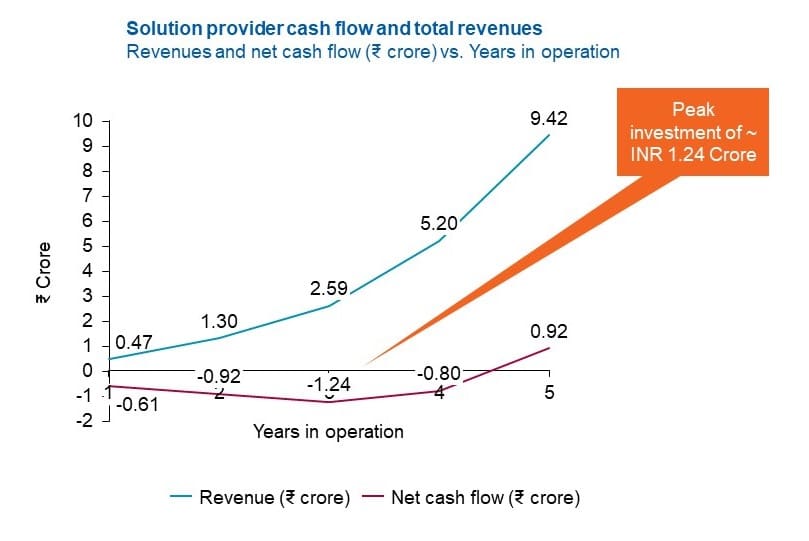 Based on the experience of working with the eight solution providers on the ground for over three years, FSG has documented best practices on how to sell to, deliver and monitor implementation profitably in the affordable private school (APS) market.
Key learnings from our interactions include:
Large market: Large business opportunity with an estimated 300,000+ APS (PIPE Estimates) in India.
Economics: A solution provider, with an existing product, selling to the APS market can achieve a profit of ~INR 1.73 Crore (~USD 247,000) in year 5 of operations from an investment of ~INR 1.24 Crore (~USD 177,000).
Pricing: A simplified pricing strategy (e.g., on a per-student basis) highlighting tangible program components (e.g., student kit, teaching aids) instead of intangible elements, which are not valued by the APS administrators (e.g., teacher training), enables higher conversion.
Sales: A conversational sales pitch ensures a higher likelihood of sign-ups.
Implementation: Successful implementation and delivery of the program are dependent on regular engagement with and involvement of 4  key stakeholders—school administrators, teachers, parents, and students.
Economic sensitivity: Returns from the business are most sensitive to price charged, sales productivity (i.e. number of sales closed per sales person) and implementation team productivity (i.e. number of schools each trainer can serve).
To learn more about our insights and to access the business blueprint for APS Activity Based Learning solution providers, download our report.
To download the hypothetical business model for ABL solution provider planning to
serve the APS market, click here.
Sign-up to Receive Updates