FSG's Talent Rewire initiative facilitates and supports a learning community of employers and workforce partners interested in innovative best practices in recruitment, retention, and advancement of populations facing barriers to employment. FSG also provides consulting services to corporations, foundations, and nonprofits who aim to advance opportunity employment.
What is Opportunity Employment?
While overall unemployment levels have decreased over the past several years, economic opportunity has remained out of reach for some. At the same time, the labor market has tightened and competition for entry-level talent has increased among employers, creating a business incentive for them to hire and retain workers from historically untapped talent pools.
We are cultivating a network of employers who want to create lasting change for their workforce. We do this by demonstrating the business value of rewiring talent practices and policies to meet changing demographics and improve outcomes for underemployed populations, and advance what we call "Opportunity Employment."
Talent Rewire's Innovation Labs: Supporting Companies in their Opportunity Employment Strategies
The landscape of opportunity employment is changing as more companies explore opportunity employment as a viable talent strategy. FSG—with the support of The Rockefeller Foundation and Walmart—facilitates and supports a learning community for companies and workforce partners interested in innovating and driving best practices in hiring, retention, and advancement of populations facing barriers to employment.
The cornerstone of this community is the Innovation Labs, which offer pioneering companies an opportunity to develop and implement talent innovations with consultant support, peer-to-peer cohort learning, and a communications platform to share best practice employment innovations improving their employment brand.
This nine-month experience is a low-cost, low-risk opportunity that will inspire and support you to pilot innovative changes and get the results needed to address your most pressing front-line and diversity talent issues. If you're a Human Resources, Corporate Social Responsibility, or Operations leader at your company looking to pilot innovative and evidence-based approaches to hire and retain new pools of talent, Talent Rewire's Innovation Lab is for you!
Updating a Strategic Plan
FSG supported the Community Foundation for Greater Buffalo in refining their strategic plan.
Creating a Network to Support Entry-Level Workers
FSG worked with 4 workforce organizations to create a national network to expand opportunities for entry-level workers through the…
Workforce Development and Training for Brazilian Youth
FSG partnered with Coca-Cola Brazil to drive greater adoption of shared value within the company. FSG developed a company-wide…
Creating a Shared Value Strategy
Gold Fields engaged FSG to develop shared value strategies for 3 different mining projects, located in Peru, the Philippines,…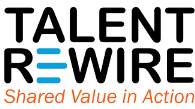 A network of employers changing today's workforce.
Leveraging Historic Federal Funding
How Do We Collectively Get Ready?
Advancing Practice in Catalytic Capital
The impact investing sector has arrived in the mainstream. Major financial services institutions have entered the field, and size…
Rural America: Philanthropy's Misunderstood Opportunity for Impact
Often overlooked by national funders, rural America faces profound inequities, but also provides an untapped source of innovation. FSG…
Leveraging Historic Federal Investment: Roles for Communities, Companies, and Funders
How three key groups of stakeholders can help realize the potential of federal investment in a new wave of…
Thriving through Connection: An Interview with Anita Patel of the Bush Foundation
Part of a series of conversations with rural leaders, this blog challenges funders to rethink assumptions about rural communities.
Compassion and Connection: An Interview with A Better Chance, A Better Community (ABC2)
Part of a series of conversations with rural leaders, this blog addresses challenges faced by rural communities in northeastern…