For many funders and grantees, the concept of systems change is difficult to grasp and even more challenging to apply in their daily work.
The Water of Systems Change, a new article from John Kania, Mark Kramer, and Peter Senge, aims to clarify what it means to shift the conditions holding problems in place and provides an actionable model for those interested in creating systems change.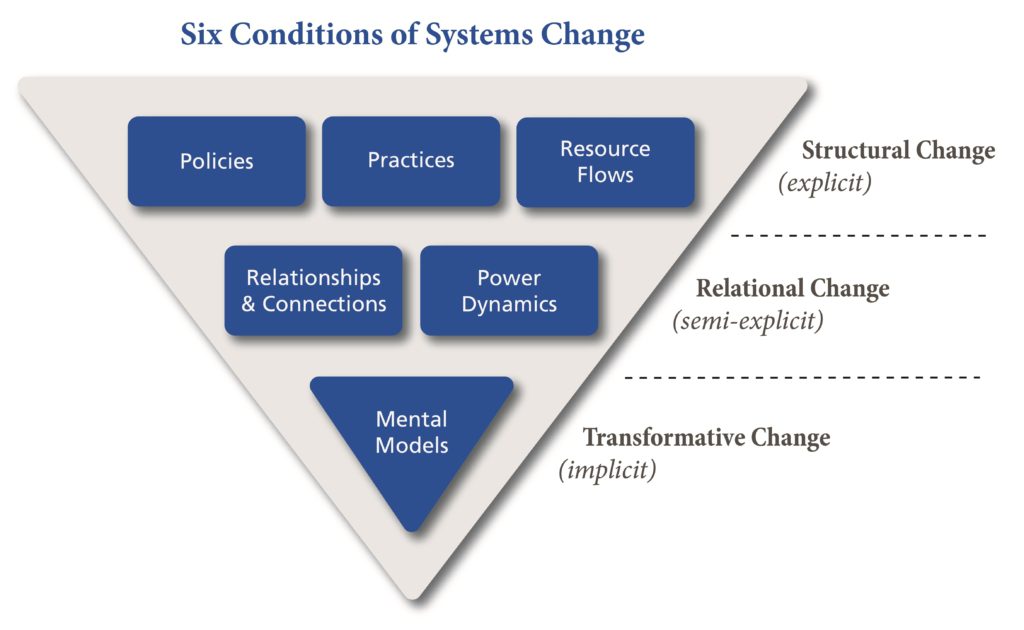 Through defining the 6 conditions of systems change and highlighting organizations that are shifting systems, the article explores:
How systemic conditions perpetuate inequity and reinforce racism, sexism, or ableism.
The critical need for foundations to focus on changing relationships and connections, power dynamics, and mental models in their work.
How foundations can build the capacity to support systems change internally and externally.
Read The Water of Systems Change >