Along with several national organizations, FSG recently signed onto a letter encouraging Congress to protect fair housing regulations and oppose efforts to block access to federal geospatial data. This document supports Affirmatively Furthering Fair Housing (AFFH), a key provision of the Fair Housing Act.
Through a systems thinking lens, I understand this rule has critical implications for public health, education, transportation, and employment patterns that shape our nation's landscape for opportunity. Through a more personal lens, I sense the urgency to protect these regulations as an African American raised in Westchester County, New York, a diverse place divided by racially fraught clashes over open housing.
Westchester has quietly made headlines over the past decade as several of its cities have sustained barriers to fair housing choice. The conversation over neighborhood integration continues to polarize residents of my home county along racial lines, as restrictive zoning has disproportionately limited access to opportunity for black and Latino residents.
Unlike New Rochelle, the Westchester city I was raised in, several communities across the county have zoning laws that have unfairly excluded low- and moderate-income people of color. According to a federal judge, these municipalities have failed to document impediments to fair housing choice, effectively restricting generations of residents to dense, high poverty neighborhoods like the ones I observed across my hometown.
While I was fortunate enough to grow up in one of New Rochelle's relatively integrated neighborhoods, many of my childhood friends lived on racially segregated blocks of concentrated poverty barely a mile away. We attended the same public schools and our parents shared the same hopes and dreams for our futures, but our zip codes changed the statistical likelihood that we would achieve comparable academic and professional outcomes.
Working as a volunteer and professional partner with youth development organizations has taught me that proximity to a network of adult mentors, a sense of safety, and access to social capital played a major role in shaping my life chances. Rolling back the AFFH rule would open the floodgates for further racial segregation, limiting opportunity for the millions of young people living in concentrated poverty across the country. As I reflect on the divergent paths some of my peers and I have taken since our school days, I recognize that barriers to housing mobility may have prevented many bright minds from reaching their full potential.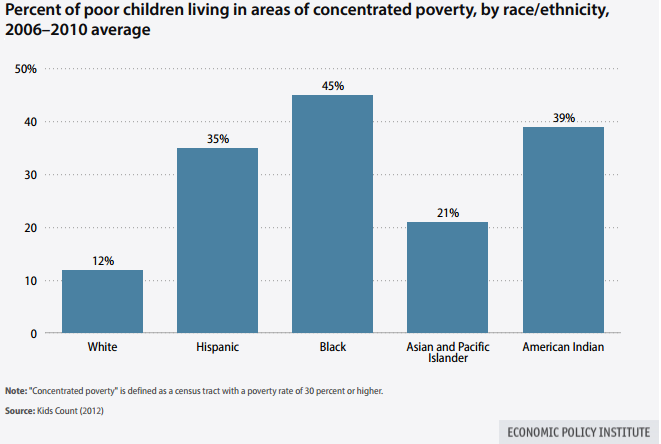 This year, members of the House and Senate have introduced proposals to repeal the AFFH rule. As a means of strengthening the Fair Housing Act, AFFH calls for the Department of Housing and Urban Development (HUD) to actively combat residential segregation and minimize barriers that restrict access to housing based on socioeconomic traits. In practice, this means that for a community to qualify for HUD funds, it must demonstrate a commitment to reducing segregated living patterns. Beyond incentivizing local housing authorities to reduce disparities, HUD offers an assessment tool that provides geospatial data on community racial, ethnic, and income distribution, along with data on disparities in access to affordable housing.
While many community planners have applauded HUD's approach to demographic transparency, the agency's reforms have come under fire amid accusations of social engineering. Current efforts on Capitol Hill seek to eliminate AFFH on the grounds of unnecessary government overreach, although the rule was developed through an inclusive effort to gauge community resource needs around open housing. We cannot stand by as political ideology reinforces roadblocks to economic mobility.
During this critical time for our democracy, I believe that community leaders across sectors must reaffirm the principles our institutions are built upon. As a data-driven organization aspiring to center diversity, equity, and inclusion in our work, a nonpartisan firm like ours can thus approach politicized conversations as opportunities to live into our values.
A nullification of AFFH would set back the nation's recent advances toward racial equity and evidence-based community solutions. As FSG works with our clients and partners to reimagine social change, I urge leaders across our sector to stand behind strategic approaches to building a more just and inclusive society.
Read the statement here and add your organization's name to the list of groups committed to this vision.