Earlier this week, I had the honor of serving on a panel of Opportunity Youth practitioners and experts presenting to the House of Representative's Committee on Education and the Workforce about the business value of hiring Opportunity Youth.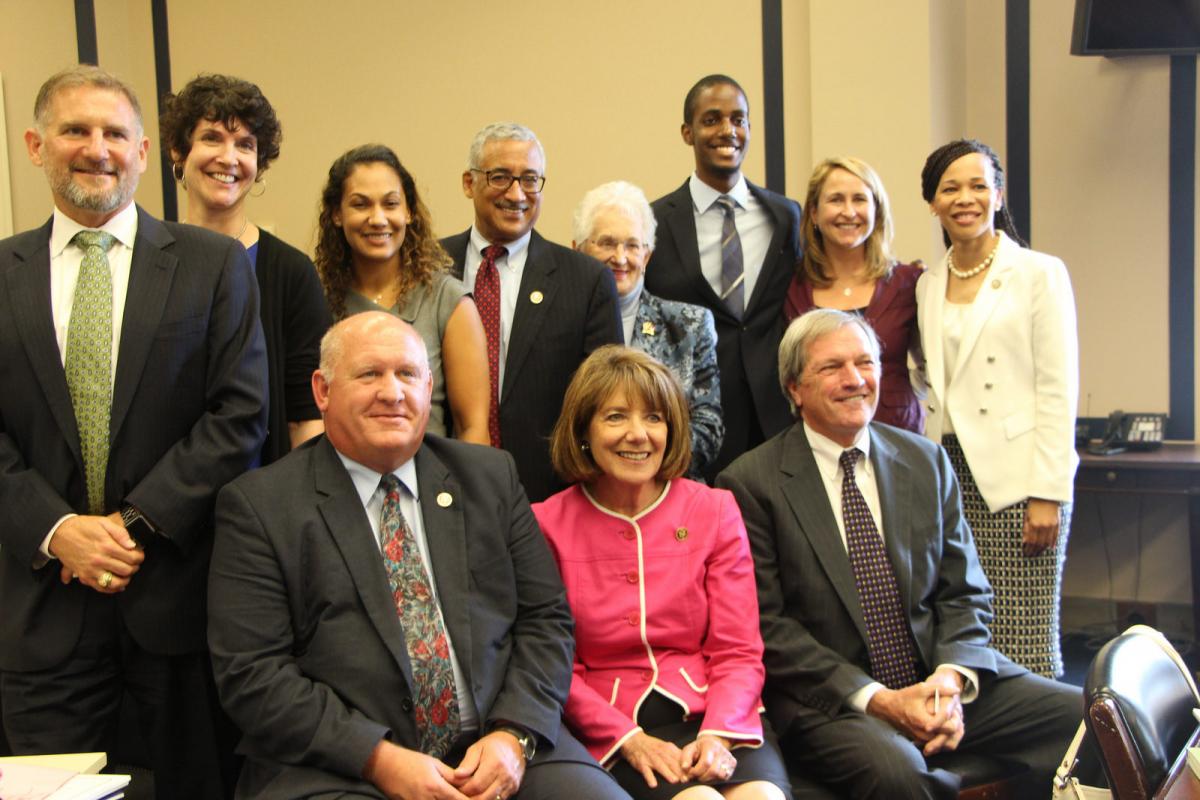 Photo courtesy of the Committee on Education and the Workforce
Twelve members of Congress and dozens of staffers from both sides of the aisle attended the meeting seeking insight and advice on ways the federal government can better encourage employment of the almost 5 million young people not working and not in school in the United States.
I was thrilled to be able to share insights and experience from our Impact Hiring Innovation Lab as well as findings from FSG's recent research on retaining entry-level workers. The bi-partisan dialogue, inquiry, and problem solving of the Committee on Education and the Workforce was inspiring and gave me hope about how the federal government can play a role in increasing youth employment in meaningful ways.
Learn more about the panel discussion >
We are currently recruiting companies to join our October Impact Hiring Innovation Lab. Learn more >