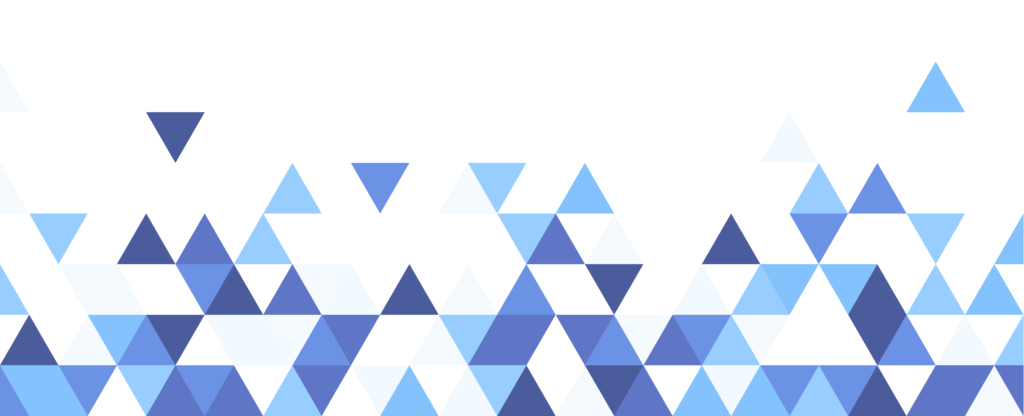 This is the third in a series of articles based on the guide to Centering Equity in Corporate Purpose published by FSG and the Shared Value Initiative in May 2022.
As inequality around the world continues to grow, we need business to accelerate how they effect change. To become more ambitious, the private sector must actively and honestly reflect on its business—doing the fundamentals and meeting stakeholder expectations while also raising the bar for equity efforts within industries and communities.
How can a company get started? First, a company must get into relationship with the problem it seeks to address and then prioritize a set of equity domains—the first two practices described in our guide Centering Equity in Corporate Purpose. Then leaders can choose how they will act in order to deliver change.
This third practice, Equity Alignment, is about aligning an organization's activities with its ambitions for advancing equity. It requires reflection and an honest assessment of a company's current behaviors and future aspirations. What is helping and what is harming? What should be started and what stopped? This cannot be done in isolation. When every corporate function is committed and involved—from marketing to HR to sustainability to R&D and so on—a company can more effectively prioritize and sequence efforts and build an intentional, aligned and consistent approach. In the guide, we lay out four Equity Building Blocks as detailed in this framework:
These blocks help leaders categorize where current equity efforts sit, where remediation is needed and where there are opportunities to be more ambitious and lead. The balance between and the level of investment within each block is unique to a company and will change over time as corporate and societal expectations shift and the company's practice evolves.
To share an example of what this practice looks like in action, Garfield Bowen, Vice President of Social Justice Strategy and Initiatives at 3M, agreed to candidly share how the company is aligning its activities to advance their equity ambitions.
3M has been working to broaden the tent of inclusion both inside the company and within the communities where employees work and live, primarily around underrepresented groups (African American/Black and Hispanic/Latino) and gender diversity. In 2020 George Floyd was murdered blocks from 3M headquarters, which sparked a global conversation around race and other forms of inequity. Tell us about that journey for 3M. What introspection did that event prompt and what did the company find?
3M has always been an inclusive workplace that values each of its employees. When George Floyd's callous death was put out for everyone to see, the all-too-familiar conversation I have with my family after the death of any Black person quickly extended into my work community. This gruesome tragedy required us to have bigger and more honest conversations, and to think about the changes that need to be made in the fabric of our company. Our CEO challenged each of us to step up in the quest to drive greater equity within the company and in our global communities. Subsequently, a set of racial inclusion advocacy sessions were held in smaller groups to continue the dialogue. As one of the facilitators, I was blown away by the humility, honesty, and candor of those conversations.
The creation of the Vice President of Social Justice Strategy & Initiatives role in August 2020 was one of the first steps 3M took in accelerating our efforts. Stepping into the role has been both humbling and exciting. We created a strategy and framework to drive equity in three pillars: our Workplace, Community, and Business Practices. Within each we made commitments, created an execution plan, and created a scorecard to measure and report our progress. We also assembled a team of over 100 employees on lateral assignments to enable this important work.
3M went further by creating the Equity and Community department led by of our first ever Chief Equity Officer, James Momon, in December 2020. This team aims to unite the power of 3M's equity, diversity and community ambitions to enable growth for our business while enriching our communities and empowering our employees to improve every life.
Finally, for the first time, executive pay is tied to delivering on our Environmental, Social and Governance (ESG) goals–an important step in ensuring the sustainability of this work.
As I reflect on the last 2 years, I am truly proud of the commitments we have made and how 3M continues to drive meaningful progress. I must express deep gratitude to the passionate people that show up every day, on top of very busy schedules, to advance this work.
3M is a global company with more than 90,000 employees. How did leaders unite the company under a shared strategy centered in equity, look across business groups and functions to assess how current activities support or undermine the equity domains, and launch new efforts for consumers and communities not previously reached through the business?
3M's purpose is to unlock the power of people, ideas, and science to reimagine what's possible. For me this connects to what's possible for our customers, communities, employees, and our business. Equity and justice are articulated from the top of the company as core priorities to deliver on our ESG commitments.
In one of my early conversations with our CEO, Mike Roman, he challenged us to leverage the full capabilities of our company in solving some of the most pressing issues in our society. I am proud to see us bringing this to life via our four global business groups—Health Care; Consumer; Transportation and Electronics; and Safety and Industrial. Each made a commitment to help to solve for a disparity that they are uniquely equipped to address by leveraging our 4Ps–people, products, philanthropy, and partnerships. These tie to the UN Sustainability Development Goals (SDGs), are based on key needs from within our communities, and are ingredients for growing our business and enhancing our brand. They are all new areas of focus for us as an enterprise, with leaders appointed from each business group equipped with standard work, key processes, and systems thinking framework from my team.
How does 3M determine the right balance between meeting expectations, adopting best practices and breaking new ground? Do you anticipate this changing over time?
These are great questions! Before one can meet expectations, they must first be set. Expectations were aligned to our social justice and equity strategy with clear articulation of commitments, and a plan to deliver over time. Many companies were figuring this out as we were. Engaging in external forums like the Minnesota Business Coalition for Racial Equity allows us to learn together, share our journey, and create practical tools that can be deployed across multiple companies and sectors. We created a maturity model with the goal of sustaining this work. It is a 4-phased model: Plan–Activate–Execute–Sustain. By the time work streams get to the sustain phase, our work products, tools, and processes are fully integrated with the business/function or corporate wide.
Performance measures and behavioral indicators are also defined for continuous improvement. There is a clear accountability and transparency mechanism to measure and report progress and, ultimately, our impact! I have no doubt that over time we will create a new organizational muscle that will make it a bit easier to break new ground, because there is more ground to break for sure! 3M by its nature is about continuous improvement, so as we mature and evolve, we will push forward to improve our practices to further accelerate our equity journey.
It's not easy to ask yourself hard questions and to honestly reflect on past injustices or business practices that may be perpetuating harms within an industry. Why was this necessary for 3M? How did you do it?
So many of us have been asking ourselves, friends, and family what more we can do to combat racism in our society. I am pleased that as a company, we ask ourselves the same question. From this came the creation of my role as well as the Chief Equity Officer role, the Equity and Community department, and the hiring of supplier diversity leaders and specialists, a STEM specialist, and an impact measurement specialist, all in the past two years!
Our CEO articulated a framework to listen, understand, and act as we grapple with these questions. We very intentionally listen to our employees broadly and specifically through our Employee Resource Networks. Our CEO hears directly from employees through our CEO Inclusion Council on a range of topics and gleans recommendations that are discussed and implemented. This Council spearheaded 3M's commitments to the United Nations' Women's Empowerment Principles and LGBTI Standards of Conduct for Business, as well as sponsorship of Allies to Advocates training for top 3M leaders.
We remain committed to listening to our community. The 3M Community Coalition brings forward diverse voices and perspectives to advise 3M on plans for equitably directing a $50 million investment in the community.
We are acutely aware that change is hard. Embedding equity into the fabric of our operations will take time, and there will be challenges and resistance. We invited one of our partners and thought leaders on systems change, FSG, to hold workshops within Equity and Community to better equip us to lead this kind of change across a 125-year-old company. We found that in order to be part of solving the inequities that exist, we must first reckon with the role we played in creating them. This isn't easy, but we continue to push the boundaries and make progress. We are now creating a thoughtfully designed system reference for each of our enterprise work streams! The journey continues…
What advice do you have for others in getting started?
Leadership commitment matters! Without it, our efforts will fizzle out.
Build a coalition of willing, passionate, and talented folks, both internally and externally. An African Proverb says it well, "If you want to go fast, go alone. If you want to go far, go together."
Don't wait for everyone to be on board to start a movement.
Don't give up when the tides appear to be stacked against your efforts–keep pushing. We always need someone to play the role of agitator and as the late U.S. Congressman John Lewis often said, "Cause some good trouble."
Be intentional about authentic story telling–it helps to give perspectives and often welcomes others into the equity tent.
This work is emotionally taxing, so be intentional about taking care of yourself, which means occasionally stepping away to recharge!
What terrific advice! Thank you, Garfield, for sharing the ways 3M is reflecting on its work, setting equity goals and working to understand and align efforts within the workplace, community and business practices to improve every life. As you have illustrated, this work to center equity requires honesty, ongoing reflection and a steadfast commitment to impact, which often takes time to materialize. We look forward to seeing how 3M and its community partners break new ground and deliver more equitable outcomes to all.