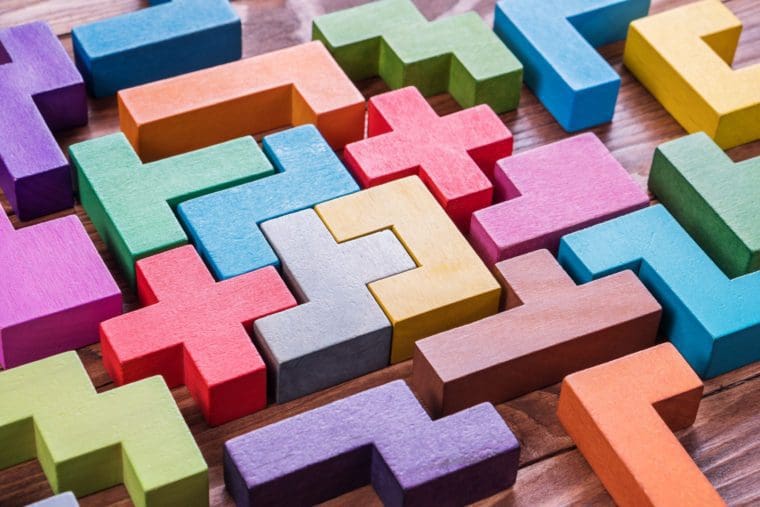 This is the first in a series of articles based on the guide to Centering Equity in Corporate Purpose published by FSG and the Shared Value Initiative in May 2022.
Businesses have a strong solutions orientation, and they bring their skills and resources to solve problems every day. You can see the range of creativity and innovation in the array of new products, services, apps, and experiences we are offered as consumers. A key reason business can unleash this creativity, and do so effectively, is because it works to understand the problem or opportunity it seeks to address and continues to invest in deepening that understanding over time.
As society asks the private sector to play a bigger role in addressing issues of equity, we believe it's important that it not only engage in developing solutions for societal challenges but bring business rigor and get "into relationship" with the problem and the people it impacts.
In our recently released guide, Centering Equity in Corporate Purpose, we offer practitioners advice for placing equity at the center of corporate purpose and how doing so changes the way companies develop and deliver strategy. This guide puts forward five practices and a set of enabling conditions that allow the practices to take hold and flourish. The first practice, "new materiality," deeply examines a company's material interests from the perspective of a diverse set of stakeholders, including some they are not currently engaged with, to uncover issues of equity that may have been hidden or unexplored. It proposes a new way for companies to think about and examine these issues before moving to solutions. Being in relationship with the problem and the people it impacts is core to new materiality.
What does it look like to be in relationship with the problem? First, it requires connecting with the people the problem impacts and listening to and embracing their concerns—it's the same mindset and set of skills businesses use to develop a customer base. Companies can often go directly to employees to get a granular sense of the problem, but with other stakeholders, partnerships may be required to appreciate the context, make introductions, establish a dialogue, and help build trust. Reaching out beyond a company's usual group of stakeholders and supplementing the existing points of input with different perspectives are fundamental to new materiality. And when engaging with these stakeholders, companies should work hard to set aside what they believe to be true as well as their status to fully benefit from these different and often first-hand perspectives.
Being in relationship with the problem necessitates that we learn from the experiences of those living with the problem or being denied the opportunity. When it comes to communities that have been marginalized, it is not the people that are the problem but the systems that hold inequities in place and limit the potential of the community. Sometimes companies and the industries they are a part of contribute to creating and/or perpetuating these inequities, and deeply understanding the problem helps companies tackle those harmful effects with greater clarity and intention.
Finally, when companies are in relationship with the problem and the people it affects, they are committed to a long-term effort to consider a broader range of solutions and the time it takes for the solutions to yield results.  Some of these solutions will come directly from stakeholders working in partnership with the private sector and when they are given the power and agency, can effectively bring these solutions to life in their own communities.
To help illustrate the idea of being in relationship with the problem, I've invited Patrice Matchaba, M.D., Head, U.S. Corporate Responsibility and President, Novartis U.S. Foundation to share his practical experience. Dr. Matchaba practiced as an obstetrician and gynecologist in Southern Africa before joining Novartis in 2000 in their Global Health division and he's been a valued thought partner as we have worked to articulate what it means to center equity in corporate purpose.
Dr. Matchaba, can you tell us what "being in relationship with the problem" means to you and Novartis? How has doing so informed Novartis' Access Principles?"
At Novartis, we have been performing materiality analyses since 2006 and the consistent feedback from our stakeholders in low-income countries (LIC) and low/middle-income countries (LMIC) was that over two billion people have no access to innovative medicines. Further, the time gap from when a new medicine is available in the US or the European Union (EU), versus in LIC/LMICs was between four to 10 years. This caused unnecessary negative health outcomes, costly travel and migration to the US or EU to purchase medicines, and encouraged counterfeits and profiteering—in a population that could least afford to bear this.
These insights, that strike deep at our core purpose as a global healthcare company, one can only get by having a close, long relationship with LIC/LMIC communities.
So, in 2014 we launched the "Emerging Markets Brand" (EMB) Program, with the express goal of making our innovative medicines accessible to patients in LIC/LMICs. The pilot program was so successful that in 2017 we launched the "Access Principles" and since then all drug development teams now integrate access and affordable pricing strategies for LIC/LMICs for all new medicines.
The time gap has been reduced to less than 12 months and a best case of less than one month for one of our breast cancer therapies recently.
To show our commitment in this new market, which is a growing sustainable business, in September 2020 we issued the first healthcare industry sustainability-linked bond on the Euro bond market.  We seek to increase patient reach in LIC/LMICs with our strategic innovative therapies by at least 200% by 2025. In addition, we are taking steps to increase patient reach of our global health flagship programs in leprosy, malaria, Chagas disease, and sickle cell disease by at least 50% over the same time period. We agreed to pay a financial penalty if we don't achieve these targets.
Can you share another project or initiative that demonstrates how Novartis uses the Access Principles?
Like many others, we were shocked by the devastating, unequal impact COVID-19 had on the health and survival of African Americans. Discussions about hesitancy to participate in clinical trials and adoption of innovative medicines/vaccines really missed the root causes.
We knew we had to engage differently and deeply with the African American community and stakeholders. We spent four months consulting them to really understand the root causes and to get their guidance in co-creating a solution they could trust. Out of that came the 10-year Beacon of Hope program.
You're the leader of Beacon of Hope, why did you structure it as a 10-year commitment?
The health inequity made obvious by the COVID pandemic stems from centuries of racial discriminatory policies in all aspects of life for African Americans: unequal access to education, training, and jobs; generational poverty; lack of STEM education; and lack of career options in research.
Further, historically Black medical schools and colleges do not have vast resources and endowments so we agreed that to have a sustainable impact, Beacon of Hope should be a 10-year program.
You're a strong advocate for building an ecosystem of partners. Who are you collaborating with and why?
The Beacon of Hope is arguably one of the most diverse and extensive health equity programs in the US. It includes all four of the historically Black medical schools (HBMSs), 23 historically Black colleges and universities (HBCUs), Thurgood Marshall College Fund, National Medical Association (representing more than 30,000 Black American doctors), and Coursera, a world leader in innovative cloud-based education and training. Each partner brings critical skill sets and capabilities that complement one another, and they share the same values and recognize the importance of health equity. Trusted partnerships are the most sustainable models as everyone brings their own resources into the program. And we expect to announce additional Fortune 100 partners soon.
Beacon of Hope was launched in July 2021, so it is less than a year old.  How's it going so far?
We have made good progress since July 2021. The three Centers of Excellence at Morehouse School of Medicine are up and running and the Morehouse Clinical Trial Center of Excellence will be participating in trials very soon. With Thurgood Marshall College Fund, we have launched our scholarship and mentorship program to prepare up to 1,200 HBCU students over 10 years for successful careers in health, technology, and business. We will award the first set of 120 three-year scholarships this August.  Also, with Thurgood Marshall College Fund, we have launched an annual HBCU faculty grant competition, and are awarding the first ten grants of $25,000 each this month. The grants will fund research to substantiate key drivers of health disparities for African Americans in their lived experience and identify solutions for policy change at local, state, and federal levels that will lead to greater health equity for African Americans.  And we expect to announce additional progress very soon.
Thank you, Dr. Matchaba, for sharing the range of work that Novartis is undertaking to be in relationship with the problem and the people it impacts to develop smarter solutions. As Novartis continues its journey and to raise the bar on itself, we'll look for future learnings and insights to help advance equity and access to health.
---
Bobbi Silten is the Managing Director of the Shared Value Initiative, a global platform for leaders seeking to address societal challenges through business solutions
Patrice Matchaba, M.D., is the Head of U.S. Corporate Responsibility and President of the Novartis U.S. Foundation