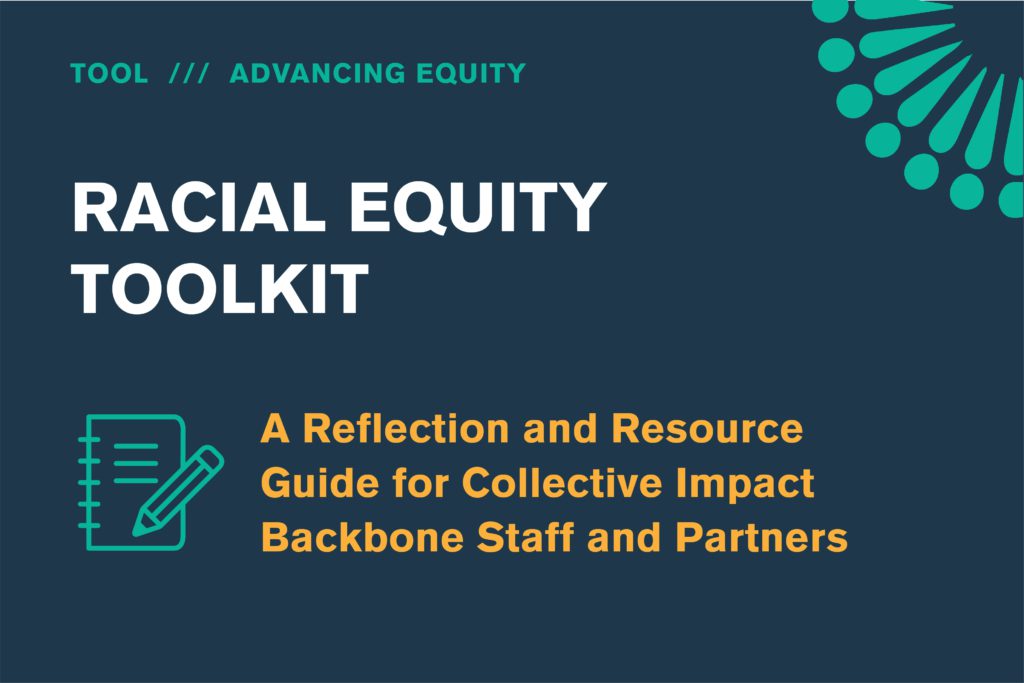 Join us and the Collective Impact Forum for this free webinar where we'll be going over the new Racial Equity Toolkit that's available now to download from our resource library.
The toolkit, developed by Dominique Samari, JD and Paul Schmitz, is designed to support backbone staff and partners to operationalize racial equity throughout their collective impact work. Through a mix of personal reflection exercises, conversations, and activities, this toolkit will help teams explore how centering racial equity can advance their strategies, build understanding, strengthen relationships, and support in reaching their collective goals.
On Tuesday, April 18 from 3 – 4:30pm ET, join us for Exploring the Racial Equity Toolkit as we dive into what's in the toolkit, and the ways that teams can explore it to advance their own work. We'll also be answering your questions about the toolkit and how to use it.
Can't make the time, but interested in this topic? This session will be recorded, and registering means we'll send you a copy of the recording, normally within 24 hours of the live event.