En FSG, estamos comprometidos a ayudar a empresas, fundaciones, ONGs y colectivos a nivel mundial en reimaginar el cambio social.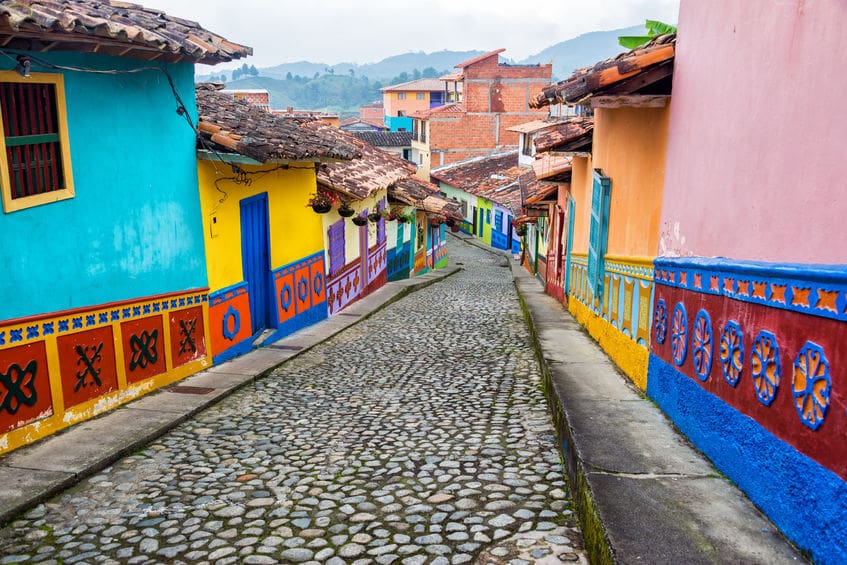 De vital importancia es nuestro trabajo en América Latina, donde hemos colaborado con un gran número de organizaciones para catalizar impacto social:
Con empresas, hemos trabajado para identificar oportunidades y diseñar estrategias que crean valor para el negocio y para la sociedad;
Con fundaciones hemos trabajado para apoyar iniciativas que logran un cambio social sostenible a través de la colaboración intersectorial;
Con ONGs y colectivos hemos trabajado para aumentar el conocimiento y el compromiso con conceptos innovadores de impacto social, como lo son el valor compartido, el impacto colectivo y el trabajo a nivel del ecosistema, entre otros.
Mantenemos nuestro compromiso de apoyar un cambio significativo en la región y estamos entusiasmados de continuar nuestro trabajo con clientes y aliados para lograrlo.
Contamos con un equipo de consultores que cuentan con experiencia y habilidades lingüísticas para trabajar en América Latina. Nuestros equipos han apoyado a clientes y aliados en varios países de la región, incluyendo México, Colombia, Perú, Chile, Argentina, Uruguay, Haití, Costa Rica, Panamá, y Nicaragua. También hemos trabajado extensamente en Brasil.  
En esta página reunimos algunos de nuestros recursos más importantes disponibles en español. Actualizaremos este sitio regularmente, a medida que publiquemos contenido adicional en español.
Después del histórico acuerdo de paz de Colombia con el grupo guerrillero de las FARC en 2016, los habitantes de las zonas rurales que habían sido afectadas por el conflicto armado comenzaron a soñar con un futuro diferente. Sin embargo, décadas de violencia habían dejado millones de personas desplazadas, miles de muertos, y cientos de minas antipersona, además de altos niveles de pobreza y un tejido social debilitado.
Para hacer frente a algunos de estos desafíos, el Grupo Energía Bogotá (GEB), empresa multilatina líder en el sector de energía eléctrica y gas natural, puso en marcha Energía para la Paz. Esta iniciativa de valor compartido gira entorno a la destrucción de minas antipersona y la construcción de confianza para aumentar la seguridad y la prosperidad en zonas de posconflicto. El desarrollo de Energía para la Paz requirió un cambio de mentalidad sobre la forma en que GEB integraba el impacto social al centro de su éxito empresarial.
Artículos:
Reportes e investigación:
Videos:
Blogs:
Creating a Gender-Equitable Workforce in India
What's Next for Indian Agri-Tech?
Emerging opportunities and the way forward for India's agricultural technology sector
The Essential Link Between ESG Targets and Financial Performance (HBR)
Harvard Business Review | Fall 2022ESG funds are projected to reach $53 trillion by 2025. But despite years of…
Thriving through Connection: An Interview with Anita Patel of the Bush Foundation
Part of a series of conversations with rural leaders, this blog challenges funders to rethink assumptions about rural communities.
Compassion and Connection: An Interview with A Better Chance, A Better Community (ABC2)
Part of a series of conversations with rural leaders, this blog addresses challenges faced by rural communities in northeastern…
The Role of Power: Supporting the Conditions that Enable Companies to Center Equity
This is the seventh in a series of articles based on the guide to Centering Equity in Corporate Purpose…