FSG brings companies, investors, funders, and governments together to develop strategies to scale inclusive business models, and conducts and publishes research to make these enterprises more effective.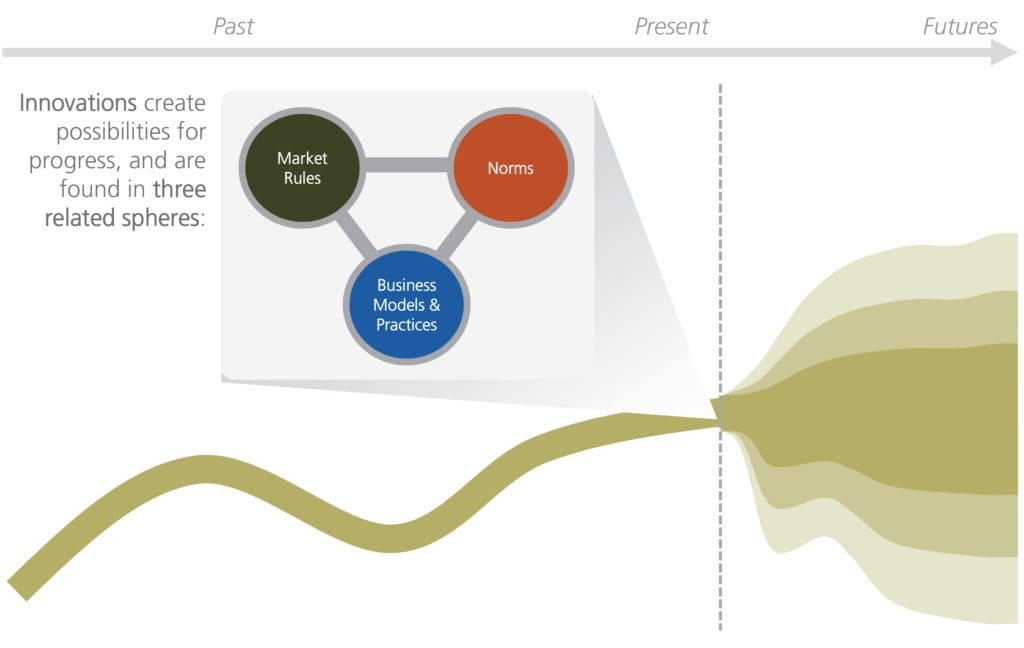 Since 2006, our Inclusive Markets practitioners have been working to help enterprises, donors, investors, and governments advance the field from promise to reality, particularly in India. Notable successes include the growth of a new low-income housing industry and the development of decentralized water plants in urban slums. The team is now actively exploring a range of other sectors, including sanitation and healthcare.
Key aspects of our approach include the following:
Starting with a deep understanding of low-income customers/producers.
Designing and validating new business models that work for low-income segments.
Addressing barriers to scaling at both firm and ecosystem levels, as an industry facilitator.
Tracking impact and feeding learning back into the industry.
What happens when our partnerships are successful?
The growth of a new low-income housing industry in India with more than 80,000 units sold to date across the country:

Incubated a new housing finance company that has provided more than $28 million in micro-mortgages; and
Engaged with state governments throughout  India to help shape the development of conducive policies for low-income housing developers and housing finance companies.

Decentralized water plants now serve more than 20,000 households in urban slums.
Program to Improve Private Early Education (PIPE)
Program to Improve Private Early Education (PIPE)FSG's Program to Improve Private Early Education aims to replace rote with activity-based…
Growing Livelihood Opportunities for Women
Growing Livelihood Opportunities for Women (GLOW) GLOW's vision is to improve gender equity in India by economically empowering women …
Strengthening the Family Planning Market in India
FSG worked with PSI to identify the key market failures preventing women and girls in India from adopting family…
Shaping Inclusive Markets
How Funders and Intermediaries can Help Markets Move toward Greater Economic Inclusion
Informal Housing, Inadequate Property Rights
Understanding the Needs of India's Informal Housing Dwellers
Harnessing the Impact Potential of Technology Entrepreneurs
Getting Inclusive Industries to Scale
The Case for Philanthropy in Impact Investing
Be Authentic, Do the Math, and Change How Your Business and Markets Operate
How businesses can integrate ESG efforts into their core business models to advance both societal and financial targets.
Viable Sanitation Enterprises—The Linchpin in Sanitation Markets
Shukla Shauchalay is located in a bustling market in Samastipur in Bihar, India. The entrepreneur first got involved in…
Investing in Women: A Powerful Approach for Investors in India
Gender-lens or gender-smart investing refers to investments that achieve greater social and financial return on investment by focusing on…
Running on Empty: Challenges Faced by Private Pit Emptiers in Urban Uganda
By 2050, over two-thirds of the world's population will live in urban areas. However, water and sanitation services are…
Developing a Market-Based Approach to Sanitation in Uganda
Household sanitation is a longstanding development priority for the government of Uganda. There has been a significant reduction in…
Impact Investment Opportunities in India for Catalytic Investors
India has a dynamic impact investing market, with many investors—from philanthropic foundations, to impact investors, to commercial investors—seeking to…