When describing the history of our Shared Value Summit, I always begin the story in the same way: "Our first summit was a modest affair…and I'm not being modest when I say that."
In the first edition, we asked the 50 attendees how we could best advance the shared value agenda. Their answer was two-fold: provide the latest practical thinking of what works and doesn't in shared value, and stay focused on shared value as opposed to broader business in society topics. This advice still provides the operating DNA for what you will find at this 6th Shared Value Summit where 400 participants will gather on May 10-11 at the Conrad Hotel in New York.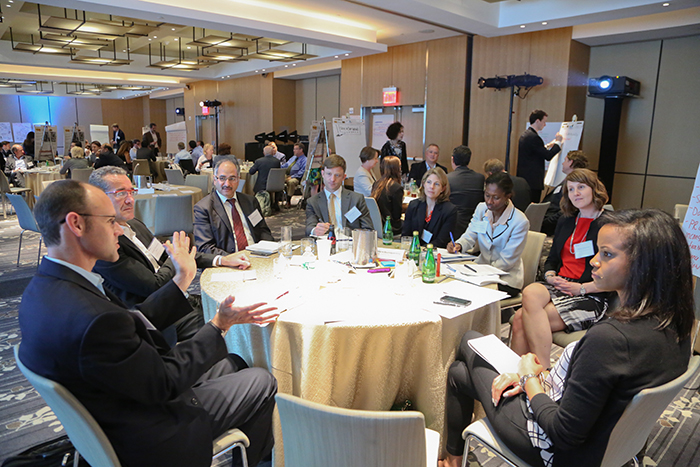 What has enabled us to realize this vision is the development of robust communities of practice from 30 core partners, 2 regional platforms in Australia and India, 17 NGO working group members, and 10,000 community members on sharedvalue.org. This year we received over 125 applications for our practitioner lab series and our storyteller slots featuring the newest, most unique shared value models from around the world. These communities provide a rich pipeline of latest shared value knowledge and practice. Finally, practitioners come to the event to find partners, strike deals, and take practical strides to advance shared value success. The whole event speaks to the tremendous momentum we see on shared value from organizations of all sizes, industries, and locations around the world.
This year we'll also be taking nominations for Fortune's second "Change the World" list. We were proud to co-develop the list with Fortune's editorial team. Fortune's editor-in-chief, Alan Murray, will moderate a plenary conversation with representatives from companies who made the list, and they will offer insights about what it takes to make the 2016 edition.
We hope to see you on May 10-11 to put your knowledge and experience to work as part of our shared value community.
Register for the Shared Value Summit >