This year, I was thankful to spend International Women's Day with many amazing women from all around Southeast Asia at the Asian E-Health Information Network (AeHIN) conference in Nay Pwi Taw, Myanmar. AeHIN is an effective model for how a region can lead, organize, and set strategy around important health issues, and drive investment to meet the agenda they set. This year, I was struck by how many of 300 participants from about 30 countries were women.
Inspired by the work of many women from across the region who are actively pursuing a regional agenda for digital health, I asked a few of them why they think digital health is important—particularly for women in their country. Here's what they shared with me: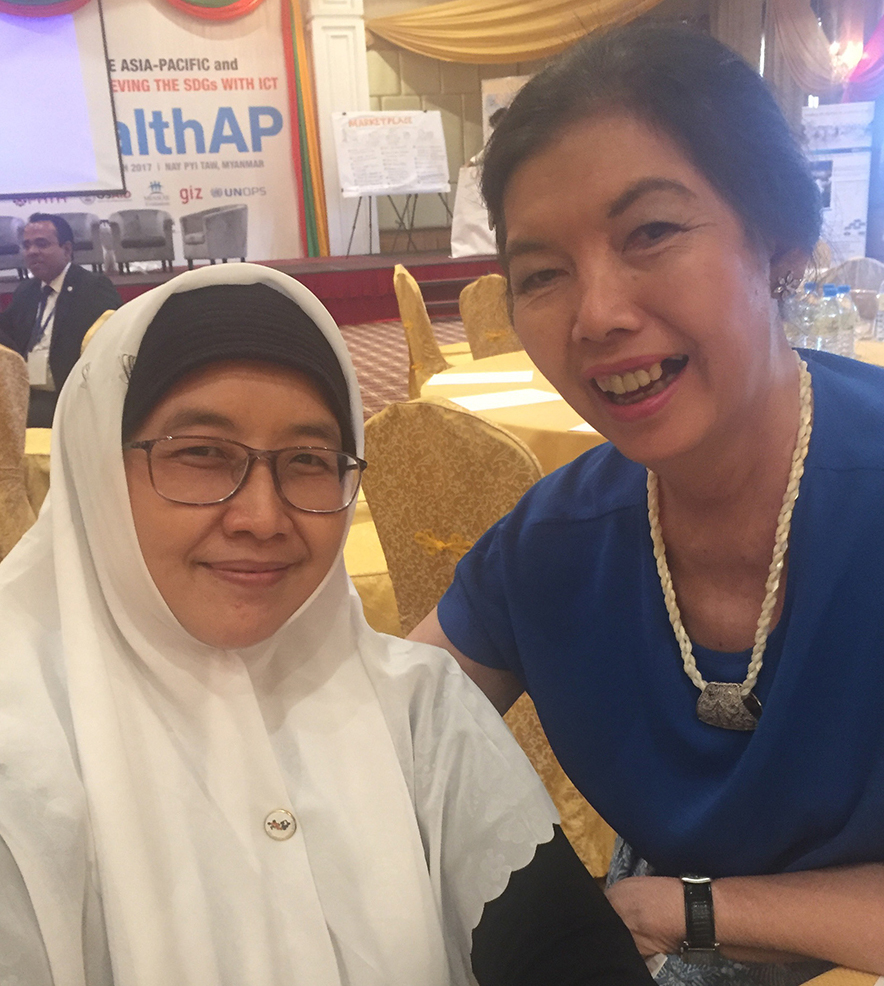 "Digital health is more efficient—not only for women but for everyone. Indonesia is the largest archipelago. Therefore, the health system is very complex. Many women live quite far away from health services on far away islands. Digital health improves the efficiency and effectiveness of referrals. Before digitization, if a woman was in distress giving birth, a midwife would send her to facility A. Often, there wasn't a doctor available so the woman would be sent to facility B. Even if there was a doctor, there might not have been a bed. She would then be sent to facility C and often, it was too late to save her or her baby.
Information and Communications Technology (ICT) provides a 'short cut.' Now, the midwife calls or sends an SMS and the facility responds within 10 minutes letting her know if they have the right resources. They also give the midwife simple triage instructions on how to stabilize the woman before she makes it to the appropriate facility. Digital health saves lives."
– Trisnawaty Gandawidjaja, referral system strengthening team leader and Wahdini Hakim, senior program manager Health, Save the Children Indonesia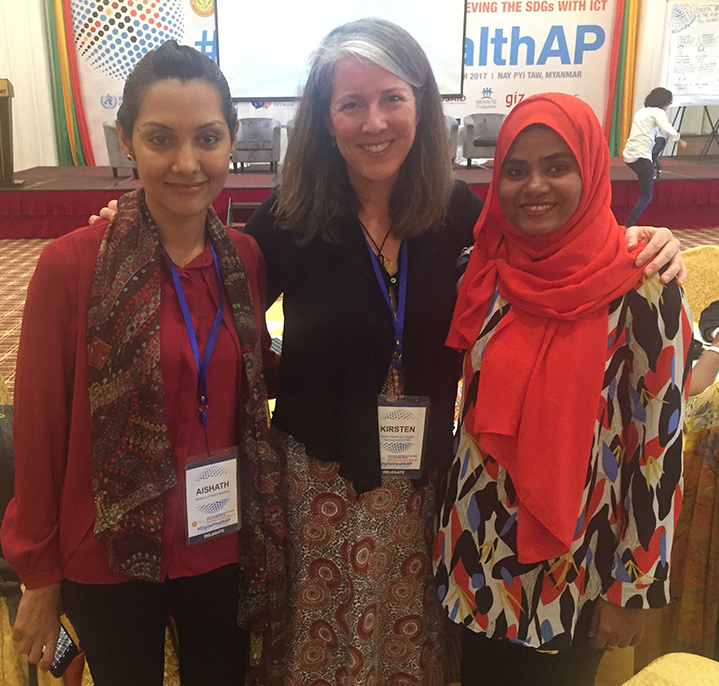 "Our country is geographically disbursed. We have a small population but because of the geographic dispersion, it's very difficult to get data. The only way for us is with digital. It helps with evidence, decision making, and planning, and helps us do what we do better and more efficiently. It speeds up decision making and allows us to get data in a timely manner to inform the public and policy-makers.
Many of our households are women headed households because the men work at resorts on other islands. When we improve health of the women, it improves the health of the whole family."
– Ashath Samiya, Deputy Director General and Fathimath Shamah, Senior Research Office, Ministry of Health, Maldives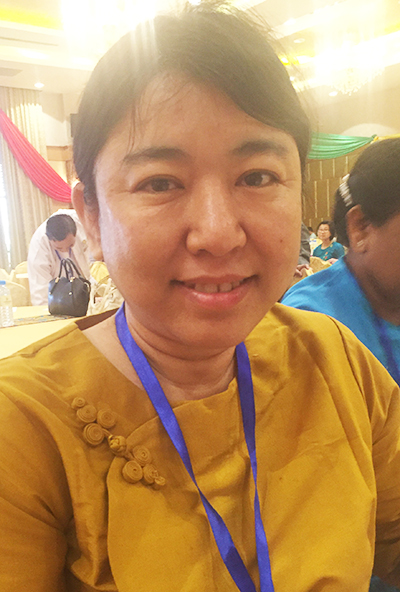 "The University [in Taunggyi] has many post-graduate programs in Information and Communications Technology. ICT is essential for women to be able to take part in health services, for us to achieve the Sustainable Development Goals, and for conducting post-graduate research."
– Dr. Khin Thandar, Professor, University of Medicine Taunggyi
Digital health allows us to do so much more, so much easier, so much faster.
And it is powerful to see how women are strengthening their health systems through better information and bringing their voices and knowledge to the global conversation.