Earlier this month, Kenya's Ministry of Health celebrated the national launch of 2 important new tools with the potential to transform the fight against HIV: HIV self-testing kits, which enable people to discretely conduct independent HIV tests at home, and oral pre-exposure prophylaxis (oral PrEP), a pill that prevents HIV transmission when taken daily.
The launch is a significant step for Kenya, which has been making steady but slowing progress towards its ambitious and inspiring goal to eliminate HIV by 2030. In 2015, 78,000 Kenyans were infected with HIV. Thirty percent of new infections were within high-risk populations, such as commercial sex workers or men who have sex with men. However, a full 20 percent were from a population that is not traditionally considered high-risk—young women aged 15 to 24. Young women are often unable to use traditional methods of HIV prevention (e.g., condoms, abstinence) and have seen increasing rates of HIV infection across the continent. New HIV prevention options that women and girls can control, including HIV self-testing and oral PrEP, bring a new hope that we can reverse those trends.
Our team at FSG was honored to support the Kenyan Ministry of Health in this effort. For the past 2 years, FSG has been a part of the OPTIONS Consortium, a USAID-funded initiative to accelerate market introduction of new HIV prevention options, especially for women and girls, in sub-Saharan Africa. FSG has worked with OPTIONS partners—including LVCT Health in Kenya, global NGO FHI360, long-time global HIV advocates AVAC, and modeling group Avenir Health—to develop analyses and tools to help decision-makers weigh important considerations of impact and cost in developing an implementation plan for oral PrEP.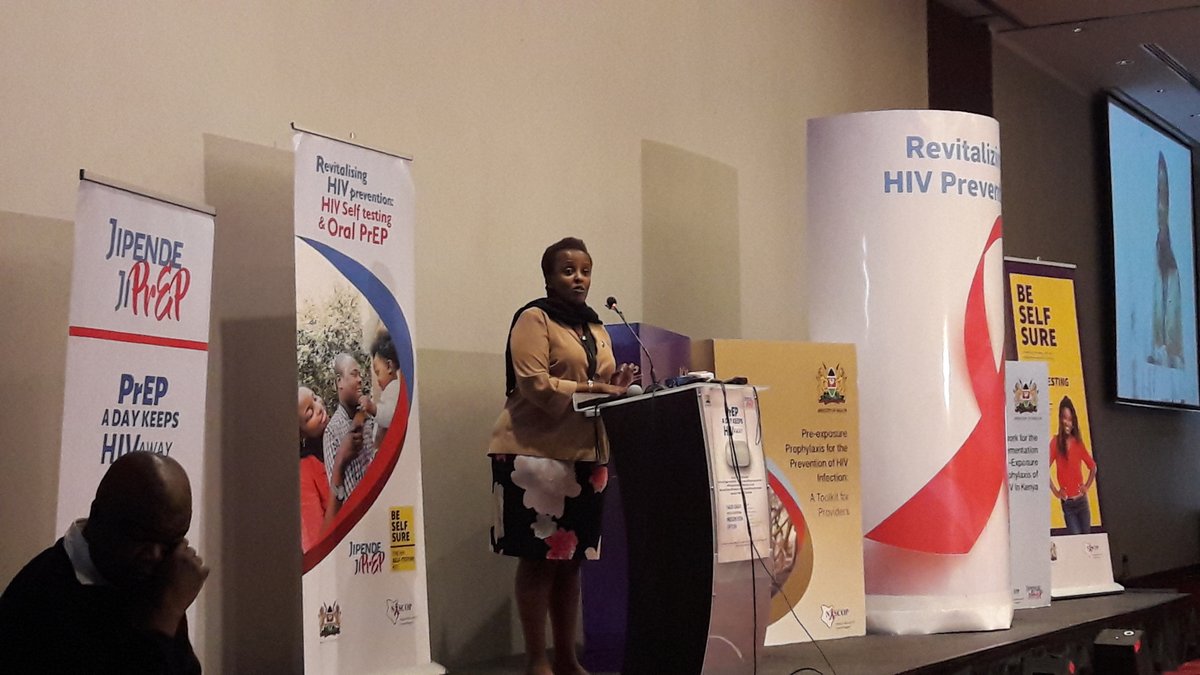 Nduku Kilonzo, Director National AIDS Control Council
The launch was a tremendously proud day in Kenya. Our partners noted that there were literal fireworks at the launch to mark a celebration of years of work and hope for the future. At FSG, we are excited to continue supporting efforts in Kenya and other African countries as new HIV prevention methods, including the Dapivirine Ring designed specifically for women, come to market. Alongside investments to expand HIV testing and treatment, a strong pipeline of upcoming HIV prevention products makes the goal of eliminating HIV/AIDS by 2030 feel imminently achievable if we put our full energy, intention, and resources behind the fight.
Learn more about the launch of oral PrEP in Kenya and FSG's work with the OPTIONS Consortium>
Read The Dapivirine Ring: The Case for Action >
Learn more about FSG's Global Health work >