Rob Vallentine leads The Dow Chemical Company's social impact work. Rob began working with FSG in 2016 to connect the company's business goals to its social impact. Here, Rob shares more about the efforts he has led and what he and his team have learned in the process.
Tell us about your role at the Dow Chemical Company.
I serve as president of The Dow Chemical Company Foundation and director of Global Citizenship at Dow. These dual roles allow me to focus on and connect social and business impact at the intersection of citizenship, sustainability, and innovation.
What does the company's citizenship work look like?
Our citizenship efforts work to apply the company's unique innovation and technology capabilities to develop workforce, business, and community solutions in such areas as circular economy, food security, affordable housing, and STEM education.
In 2017, we invested approximately $40 million across nearly 1,600 grants around the world. We focus on 3 priority areas: workforce solutions (for example, through our work with Dow STEM Ambassadors), community solutions (for example, through our many volunteers engaging with their local communities), and business solutions. It's this third area—developing business solutions that address social problems—we are exploring more and growing with intentionality.
Historically, our grants have focused on issues of great social need. We are very proud of our long-standing partnership with Habitat for Humanity, for example, which has allowed us to contribute to creating affordable housing and lower energy use. But we have not been as intentional about how to best deploy all of our businesses in our citizenship work. We are accelerating Dow's approach to more than just Corporate Social Responsibility (CSR)—moving away from the feeling that giving back is simply a required responsibility for corporations—to instead garnering a culture and passion within our people and our strategy to create global social impact based on the intersection of innovation, sustainability, and citizenship with every business and corporate initiative we partake.
We created Dow's Business Impact Fund to advance this idea, and our partnership with FSG has enabled us to deepen the connection between our philanthropic and business goals.
What is Dow's Business Impact Fund? How has it evolved over time?
Even more than donation dollars, we believe that science and humanity can change the world. And we believe Dow is positioned to create greater social impact by intentionally applying the technology and innovation from our business to our citizenship work.
In 2016, collaborating with FSG, we launched Dow' s Business Impact Fund to identify and fund projects that would create significant social impact and open up new business opportunities—the concept of shared value.
What is different about this new vehicle compared to our traditional citizenship efforts is that the Fund is designed specifically to solicit ideas from Dow's various businesses. We co-develop these opportunities our colleagues identify, focused on geographies, population groups, and challenges that can advance our business objectives by improving the lives of communities around the world.
In our first set of grants, we partnered with the Thai Red Cross to deploy Dow's water filtration technology to 50 rural schools across Thailand, with the intention of providing children access to clean water and demonstrating the value of our technology. In the United States, we partnered with the Montgomery County Food Bank in Houston to create a produce rescue center that will provide access to fresh food for low-income people and allow us to explore a new market for our packaging business. We are also proud to support the Hefty® EnergyBag™ grant with our longstanding partner Keep America Beautiful, which further promotes our vision for advancing a circular economy. FSG has partnered with us in identifying opportunities in the circular economy space for the Impact Fund.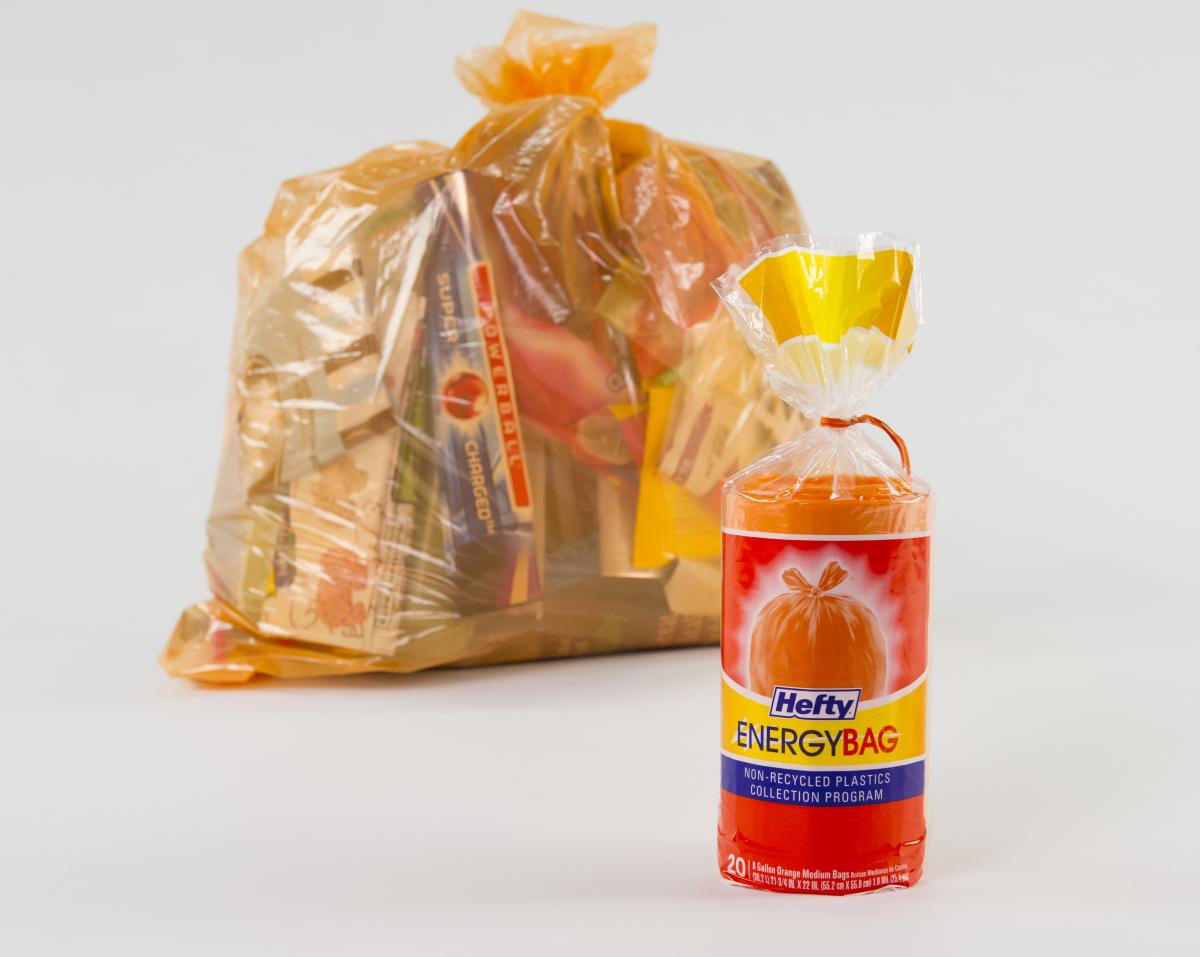 The Hefty®EnergyBag™ offers an innovative approach to diverting plastics that are not currently recycled—such as chip bags and juice pouches—from landfills and converting the materials into valuable energy resources.
In the first 2 years of the Impact Fund, we committed $1 million each year, and our goal is to increase that as we identify more promising project and partnership opportunities. FSG's role in the creation of this new vehicle was critical, as they worked with us to generate ideas, insights, and a process roadmap.
In the future, we hope to grow the Fund, both in size and in types of partnership. More broadly, we want to demonstrate that we can be intentional about solving major social problems in a way that advances our business goals as well.
What advice do you have for other CSR and sustainability leaders doing this type of work?
This work is not easy. It is a lot easier to write checks than to do cross-partner collaboration and to deal with legalities. But with the right people and partners, it's possible and can often generate even greater value. I'm happy to connect with others in similar roles to share more about the work we've done. The world is better off if we can learn from one another.
Learn more about The Dow Chemical Company's Global Citizenship efforts >
Learn more about FSG's corporate consulting work >