I'm thrilled to announce that Chirlie Felix and Shumeca Pickett have joined FSG as managing directors who will help a talented team of social change experts lead the firm's corporate racial equity work.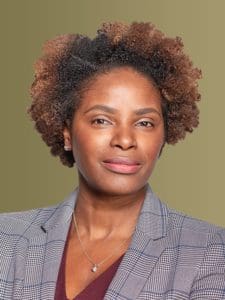 Chirlie Felix is a respected global social sector leader with over a decade of experience working with a wide range of leaders to develop and clarify their social impact aims, grow their leadership, and build storytelling capacities—always striving to center equity and elevate the voices of the most marginalized in these relationships. She joins FSG from Teach For All, where she held a variety of fundraising and programmatic roles over the past 10 years. Most recently, she served as senior strategic advisor, advising teams on projects related to diversity, equity, and inclusion fundraising and marketing, community impact, climate education, and strategy. Chirlie also led the corporate partnerships team and developed multicountry partnerships focused on growing classroom and community impact in the areas of STEM, girls and financial education, and employability and life skills for kids.
Previously, Chirlie was an Education Pioneers fellow as a consultant for the Newark Legacy Charter School. She first became interested in racial and educational equity as an intern for the POMPA project and continued that effort as a U.S. Fulbright Scholar in Brazil, undertaking research on other college preparatory programs.
In addition to working with a talented team on corporate racial equity, Chirlie will help FSG support corporate and philanthropic clients on educational equity, corporate social responsibility, strategic planning, organizational development, and community engagement.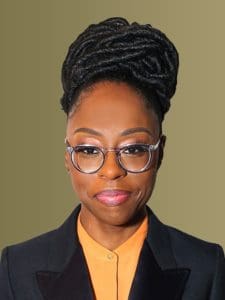 Shumeca Pickett is a proven leader and relationship builder whose intellectual and emotional depth is matched by her cultural fluency. She joins FSG from Alfred Dewitt Ard, the social impact consulting firm she founded in 2010 to work with a cross-section of people and organizations to help them build and lead anti-racist organizations. As founder and principal, Shumeca developed executive engagement strategies across public, private, and government sectors to secure new business. She also offered coaching, assessments, and project design and planning services to provide race-informed support to executive leaders.
Shumeca was the first-ever director of civic partnerships for World Business Chicago, where she led the development of an inclusive economic development mission and culture. Prior to launching her firm, Shumeca also filled roles in diversity, equity, and inclusion and strategy, team, and business development leadership at JP Morgan Chase and PNC Bank.
In addition to working with a talented team on corporate racial equity, Shumeca will help FSG's clients with her expertise and focus on corporate social responsibility, economic development, and systems thinking.
As you can imagine, the insights and expertise that Shumeca and Chirlie bring to FSG are critical to our ability to help clients create equitable systems change, especially as so many corporations and foundations are seeking help with centering their work on equity.
We know firsthand the effort and dedication it takes to bring equity to the forefront of your work. Like many of you, we've been talking internally about race with renewed intensity since the summer of 2020. While FSG had started our DEI work prior to that time, the events of that summer reinforced that our work to reduce inequitable systems—including internal ones at FSG—needed to accelerate.
Our internal conversations about equity and power have helped us appreciate that we can go farther and create more impact when we partner with experts and other organizations that bring the vital experience we lack.
After seeing the benefits of our own conversations around race, privilege, and power, which were expertly facilitated by Expecting Justice, we now recommend that clients undertake similar conversations, where appropriate. Ideally, these conversations are designed and led by highly qualified BIPOC organizations such as Racial Equity Institute, whose Phase I Training helped the Greater Cleveland Foundation during their recent strategy planning session.
With PolicyLink and JUST Capital, we've launched the Corporate Racial Equity Alliance to support the evolution of anti-racist, equitable corporations that can effectively contribute to building an equitable and healthy nation for all.
And through our partnership with the amazing talent brokers at Offor, we were able to better understand what it would take to attract and welcome talented change agents such as Chirlie and Shumeca in order to expand the insights we can offer clients.
We are far from done with our DEI journey, and we will continue to share insights with the field as we learn. Meanwhile, the addition of Shumeca and Chirlie to our team makes me more confident than ever in our commitment—and ability—to work for an equitable world.