This blog was originally featured in the Shared Value Initiative's community at sharedvalue.org.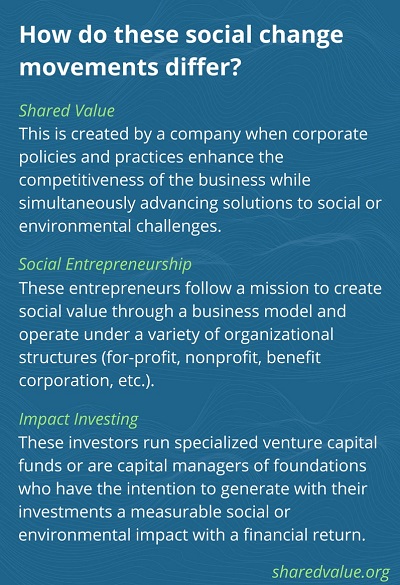 From impact investing to shared value, business movements to create social change are popping up by the dozen these days. However, upon closer scrutiny, you'll find there is a significant overlap in beliefs behind these approaches. Take the shared value, impact investing, and social entrepreneurship movements: All three ideas seek to create measureable social and financial returns; all three ideas strive to provide the often elusive scale to social impact by leveraging profit generating mechanisms.
While the skeptics still wonder whether these movements truly deliver on scalable impact, new ideas for impact growth are being generated through collaboration and learning between these movements.
Read the full post on sharedvalue.org.