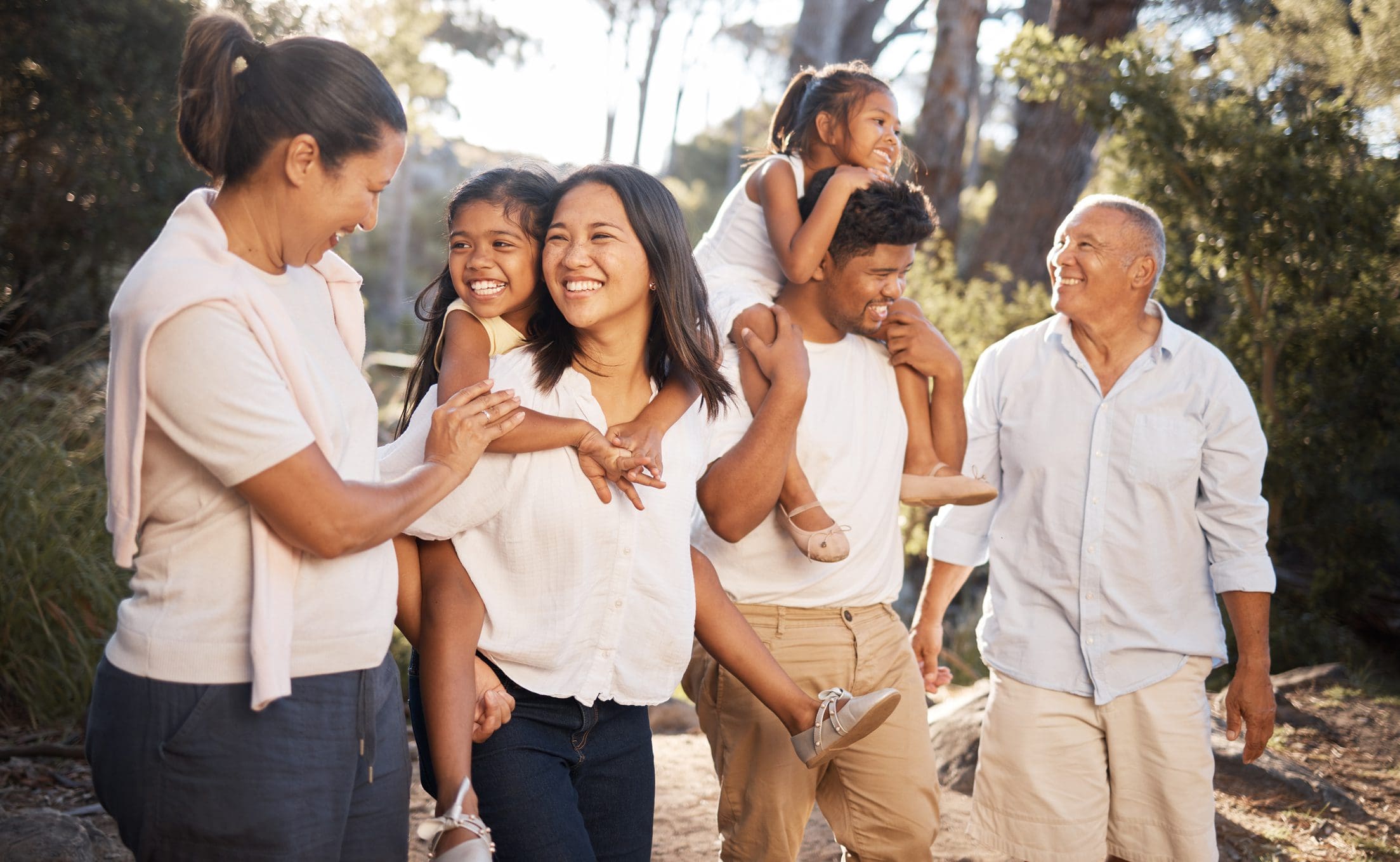 Within the next decade, older Americans will transfer an unprecedented $16 trillion in family wealth to millennial and Gen X heirs. As this transfer in generational wealth occurs, we are seeing an increase in the number of family foundations and overall giving from families. A 2021 Foundation Source analysis found that private and family foundations increased their charitable giving for the second year in a row. They also find that in 2021, endowments increased $1.7 billion year-over-year.
As families adapt to these changes in family philanthropy, strategic planning is a crucial tool for family foundations to be responsive to changing contexts and to maximize the effectiveness of their philanthropic work. Over the past twenty years, FSG has worked closely with dozens of family foundations to craft strategic plans that reflect their unique philanthropic values and vision and are closely attuned to the complexity of systems change and the needs of communities.
For family foundations interested in creating or updating a strategic plan, you might begin by asking these five questions:
1. How can we update and clarify our foundation's mission, values, and vision?
Family foundations are often governed or operated by family members, who may have a deep personal commitment to certain issue areas or a vision for philanthropic impact. It can be challenging to find alignment between family members with differing values and viewpoints. A recent Bank of America study found that half of philanthropic individuals support their parents' causes, but three-quarters say they aim to establish their own philanthropic identity. The study also found generational differences in giving methods where younger generations were two to three times more likely to prefer utilizing structured vehicles, including charitable trusts, donor-advised funds, and family foundations.
As families welcome new generations to the family foundation board, foundations have the opportunity to update their mission, vision, and strategy. To build better clarity for these elements, foundations might consider the family's "why" for their work together and for a new strategic plan, which might include a generational transition, expansion of assets, or the appointment of a new executive director.
In FSG's experience, developing an effective strategic positioning requires a deep understanding of the organization's values, culture, and core competencies, as well as an analysis of the external environment and opportunities to create impact. Building a great strategy requires defining a shared vision, clear goals, and explicit success measures, as well as ensuring that an organization can learn from its experiences, track its impact, and communicate persuasively about that impact to key stakeholders.
To begin, family foundations can get clear on their shared values, which are often rooted in the underlying principles of the founder's intent. FSG has significant experience in working with family foundations to address differences in opinions between board members and creating effective stakeholder management plans that help build a more aligned and effective philanthropic approach. For example, FSG often uses the practice of appreciative inquiry with our clients, which explores the successes from the past and for desired future impact. By engaging in this exercise, a group can find areas of shared interest and impact to develop a collective vision for the future.
Foundations can also explore their distinctive resources and areas of expertise in conversations with board members, grantees, staff, and other stakeholders.  For some family foundations, leveraging family networks and the influence of individual family members for social change can be even more powerful than the dollars that the foundation gives out each year.
2. How can this process help center equity and community voices?
Once the foundation board and staff have clarified their internal values, culture, and distinctive resources, it is critical to assess the external environment to identify where the organization can have the greatest impact. This can include conducting research and analyzing public data on the issue and talking with grantees, experts, and philanthropic peers about their approaches. Engaging grantees in the development of the theory of change helps foundations contextually shape the definition of success and identify key learning questions.
Wherever foundations are on their equity journey, strategic planning can provide an opportunity to learn from the lived experience of those most affected by the issue(s) the foundation is looking to address. This research might include seeking the input of community members through interviews and focus groups, as in the case of FSG's work with Natrona Collective Health Trust, or simply attending community meetings to hear the perspectives of community members. Regardless of the method, funders should aim to cultivate a responsible approach to community listening and feedback, which may include being transparent about planning processes, compensating community members for their time and expertise, and creating feedback loops between funders and the community.
By incorporating these tools and expertise, family foundations can ensure that they are continuously learning from community members, centering equity, and including diverse perspectives and voices in their planning process. When the Hogg Foundation engaged FSG to develop its 75th anniversary strategic plan, we helped the foundation identify a new strategic direction and to identify strategic, upstream opportunities where the needs of the community and the Hogg Foundation's unique strengths and values met. Through the strategic planning process, FSG also provided support for stakeholder engagement including community members, grant partners, mental health providers and consumers, and public health experts. By identifying alignment between the foundation's strengths, values, and community needs and assets, the foundation shifted its focus from the treatment of mental illness to the promotion of mental health for all Texans
3. How can our foundation be more effective in creating change?
Strategic planning conversations can help foundations consider not only what issues they want to address, but also how they want to work, which may include expanding or shifting their role and approach. Using FSG's Being the Change Wheel, foundations can examine how they are applying their assets, knowledge, skills, networks, and people in new ways in order to create impact at scale and change systems.
In the below wheel, we have codified nine frequently mentioned approaches to creating social change. By choosing different approaches included in the wheel, funders can increase the quality and reach of programs and services while addressing the underlying conditions, mental models, power dynamics, and relationships that make up the system that is holding the problem in place. These approaches target systems change by thinking beyond grantmaking and programmatic interventions to impact the broader system that is perpetuating social issues.
Strategic planning can help to highlight the role that a family foundation would like to play in engaging in systems change. These choices may have implications for staffing changes, including the number and roles of staff, as well as organizational and team structures, skillsets, and culture. Further exploring this topic can help foundations consider how they will navigate these organizational changes.
4. How does our foundation want to measure success?
As a firm with expertise in both foundation strategy and strategic learning and evaluation practices, we have seen that family foundations who intentionally integrate their strategy and evaluation efforts can learn more about the ways their dollars are effecting change and adjust their strategy over time in response to what they are learning. Foundations can use strategic planning to develop or update a theory of change (TOC), identify strategic learning questions, and define success in the strategic setting process. This work might also include developing a measurement framework to assess progress and impact on foundation initiatives.
Creating feedback loops and learning mechanisms with grantees and community partners is one way that family foundations can set the groundwork for continued learning and evolution. By building these mechanisms into their work, foundations can continually assess their progress and make adjustments as necessary. In addition to evaluating what is working and not working in the fields in which they fund, it is a best practice for funders to evaluate the effectiveness of their own practices and how they are acting as a partner to grantees and other stakeholders. Strategic planning can help refine a comprehensive approach to measuring success that takes into account not only quantitative metrics but also qualitative data and feedback from the community.
For example, Perigee Fund collaborated with FSG to develop a theory of change for the Washington State Families Together Initiative. In partnership with the foundation team, FSG conducted interviews with grantees to gain insights into their work, views on success, and perspectives on creating change. The result of these conversations was a theory of change that incorporated outcomes inspired by the grantee partners themselves. By engaging with stakeholders, the process was not limited to the foundation's perspective on what would drive impact. FSG incorporated feedback from the learning cohort into a refined theory of change. As a result of these efforts, Perigee and its grantee partners had a shared resource to articulate and convey the story of their collective efforts to support families in Washington state.
5. How do we want to plan for continued learning from our work and from our community?
Philanthropic strategy is inherently emergent and adaptive, shaped by continuous learning and dynamic relationships with grantees, partners, other funders, and community members. In the context of trust-based philanthropy, the emphasis is on building deep relationships founded on mutual trust and respect. These practices create a safe space for open dialogue and collaboration, enabling foundations to effectively learn from the wisdom and experiences of their stakeholders. By cultivating trust and engaging in trust-based philanthropy, foundations can foster an environment conducive to ongoing learning and adjustment, ensuring their strategies align with the evolving needs and aspirations of the communities they serve.
When working with the Katz Amsterdam Foundation, FSG worked with the foundation and their grantees to develop a shared measurement framework to enable grantee learning in the field of addressing mental health in mountain resort communities. This framework helped align the goals of different organizations across communities and provided a standardized approach to measuring community impact, leading to better informed decision-making and resource allocation. The new framework's purpose was intentionally designed to foster shared learning across mountain communities about strategies to improve mental wellbeing.
---
Through thoughtful strategic planning, family foundations can strengthen their philanthropic approach and create a more aligned and effective plan. FSG's expertise in helping family foundations to develop a clear philanthropic vision rooted in family values and equity, conducting research on key issues, engaging community members, and measuring success can be leveraged to help family foundations develop a strategic plan that responds to current contexts and makes a lasting difference in their communities.