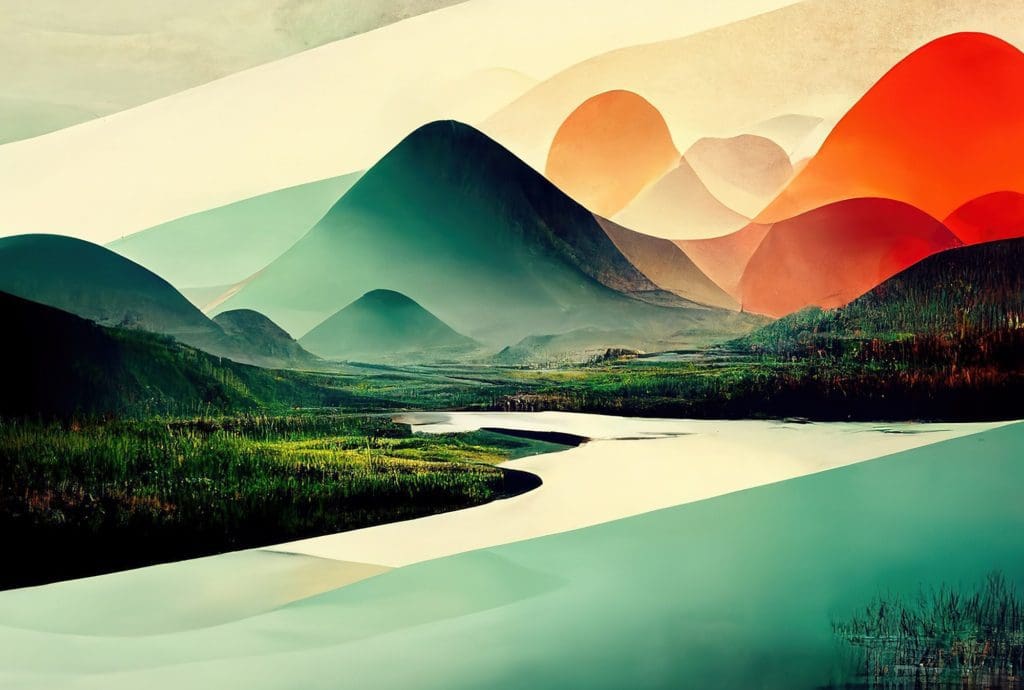 What does the year ahead mean for the future of social impact? Last year, funders and corporate social impact leaders in the United States saw a number of geopolitical, economic, and social challenges impact their work. Environmental, social, and governance (ESG) commitments made headlines and came under fire. Employees in the U.S. sought greater purpose, pay, and work-life balance and continued switching jobs or participated in quiet-quitting. 
In 2023, we will undoubtedly face greater challenges and injustices in our world. Amidst a potential recession, the growing impacts of climate change, and widening socioeconomic inequities, we see tremendous opportunity for the leadership of the private and philanthropic sectors to support a more equitable future. 
One month into 2023, we asked leaders from our U.S. consulting practice at FSG to share how social impact actors can rise to the challenges of 2023.
1. Smart companies build resilience by doubling-down on purpose
Business resilience has become a popular topic amidst all of the economic shifts and shocks of the last few years. From COVID-19, higher employee turnover rates, rising inflation, global conflicts, and the continued fears of a global recession, smart companies must develop the resilience to withstand unpredictable threats or changes in today's world.
"With a potential global recession and continued future uncertainty, smart companies can double down on purpose as a resilience strategy," says Nikhil Bumb, managing director at FSG. "Companies that use purpose to guide strategy and clarify decision-making also retain talent early, build greater trust and commitment with communities, and establish structures and processes that build long-term resilience." 
Lolita Castrique-Meier, director at FSG, echoes the importance of embedding purpose in strategy, saying, "Purpose-centered strategies drive corporate and societal value. Even in uncertain times, purpose needs to remain at the forefront of sustainability and corporate strategy conversations, because investing in social impact is an engine for business growth, operations, and risk management."
The number of employees seeking purpose in their work is not diminishing either. In Edelman's 2023 Trust Barometer report, nearly 70% of employees surveyed voiced that having societal impact is a strong expectation or deal breaker when considering a job, and that demand will only increase in the future. 
Chirlie Felix, managing director at FSG said, "Despite the continued fears of a global recession and tech layoffs, recruiting and retaining talent will continue to be a challenge across sectors. Employees and workers will continue to demand that their companies have a positive social impact—that they show, not tell their people that doing good is more than just a trend or a hashtag."
2. More stakeholders respond to the rising toll of climate change
In 2022, we saw the urgent need for action on climate. The world experienced numerous extreme weather events and climate-related disasters, including record heat waves in Europe, a higher number of wildfires and acres burned in North America than the 10-year average, and extreme flooding in Pakistan that covered one-third of the country. At the same time, there is a sense of growing momentum and opportunity for climate action in 2023. Places like the United States, the European Union, India, and other countries are beginning to incentivize clean energy transitions, and renewable energy prices are falling globally. 
Laura Tilghman, director at FSG, notes the opportunities for both funders and corporates to mobilize their core operations in ways that meaningfully address the climate crisis. For funders, she recommends first examining how your mission and programs intersect with the climate. She says, "There's an opportunity for many more funders to partner with their grantees to pursue the ideas and solutions at the intersection of both the climate crisis and funders' other mission-aligned areas such as health equity, education, human rights, and economic inclusion."
For businesses, she is also seeing an increased focus on sustainability due to rising energy costs and climate-related impacts on supply chains. According to Forbes, the number of chief sustainability officers at corporations has more than tripled since 2016. She says, "With building momentum for renewable energy and the rising toll of climate-related impacts around the world, we hope that 2023 will be a year when more companies move beyond commitments and take action on climate as a core part of their sustainability efforts. In particular, we hope companies will move toward the opportunity for a just transition, with human rights and equity at the center of their climate and clean energy agenda." 
In order to support a just transition, Castrique-Meier believes that more companies must take ESG commitments to the next level by examining their impact and ways of working. She says, "Sustainability leaders will have to continue going beyond the silos of their ESG or CSR functions, to drive firm-wide transformation of business strategy and culture and make social impact integral to their companies' success. There is also an opportunity for corporate responsibility leaders to think more deeply about how they work, with streamlined processes for grantees, an authentic approach to community engagement, and a focused approach to learning and measurement."
Finally, Joelle Cook, managing director at FSG, sees a focus on food systems as part of the link between climate and health: "Coming off of three years of steady price increases, weather-related disasters, ongoing conflict, and supply-chain disruptions, influencing what we eat, and how we grow our food will continue to be a focus of funders."
3. Taking a systems-level approach to health equity by addressing social determinants of health
Already in 2023, we have seen a nationwide egg shortage across the United States, where the retail price for a dozen large eggs has skyrocketed to as much as $7.37 in states like California. In addition to the ways that food supply chains have been disrupted since the onset of the COVID-19 pandemic, 2022 also saw a rapid increase in food prices and shortages of food supplies due to inflation, climate-related impacts, and Russia's war on Ukraine. 
As a result, funders are turning their attention to funding sustainable agriculture and food systems. In one effort, a consortium of funders including the Rockefeller, W.K. Kellogg, Kresge, Panta Rhea, Clif Family foundations, and the Native American Agriculture Fund recently established a 10-year, $50 million initiative to transform food systems in the United States.
This trend reflects a growing awareness from funders on the importance of addressing broader social determinants of health in their overall strategies for health equity. Increasingly, funders are recognizing how socioeconomic factors, such as access to healthy and affordable food, influence health outcomes. 
Abigail Ridgway, managing director at FSG, echoes, "Place-based funders are increasingly advancing health equity by assessing and addressing social determinants of health. In 2023, we will likely see an increasing number of funders taking systems-level approaches that center the role of factors such as social inclusion, food access, the built environment, education, and employment in determining physical and mental wellbeing."
4. Accelerating economic mobility through place-based economic development
In the United States, a new wave of new federal programs have been passed in the last few years, including the Bipartisan Infrastructure Law, Inflation Reduction Act, and the CHIPS and Science Act. Highlights from the legislation include landmark investments in upgrading local infrastructure, increasing incentives for companies to pursue local manufacturing, and building a clean energy economy. These programs provide a meaningful opportunity for communities to authentically pursue more inclusive local economic development. 
Chris Carlson, director at FSG, says, "There is a generational opportunity for communities and states to accelerate sustainable and inclusive community and economic development. Ensuring the benefits of these programs reach their potential for helping redress social and economic inequities will require new approaches, mindsets, and collaboration among community, city, state, and corporate actors, but already we are seeing hopeful signs of intentionality from community, economic development, and philanthropic leaders."
5. More foundations will lead with their values
Over the last several years, movements such as trust-based philanthropy and participatory grantmaking have steadily been gaining traction, as funders aim to address historic power imbalances in philanthropy and center equity in their grantmaking. We hope that more foundations will continue in this direction in 2023. 
Fay Hanleybrown, managing director at FSG, says, "In 2023, we hope to see more funders act on their commitments to equity by operationalizing more trust-based, participatory, and community-driven models of philanthropy. This is not at odds with having a clear strategy, but rather enables more insight into the problems funders are trying to solve and the most effective ways to address them."
In particular, Tilghman shares a few ways that more funders can place equity and justice at the center of their efforts as it pertains to climate-related philanthropy. She says, "More funders are taking a hard look at how their climate-focused giving can actually be stronger and more strategic with equity and justice at the center. Practically, what does this mean? To start, it means shifting funders' mindsets so that the communities most impacted have a strong say in their future, funders and partners focus on root causes, funders support the equitable distribution of the positive and negative impacts of climate action, and funders recognize and resource important solutions and interventions that may previously have been viewed as local or subscale."
Ultimately, the challenges we face in 2023 are formidable. Our world calls for transformative solutions, and we need deep and sustained systems change to address these interrelated issues—from climate change to economic inequality to health disparities. Business leaders and funders have a unique opportunity to rise to these needs with determination and creativity. To meet the challenges of 2023, the private and philanthropic sectors must actively develop new approaches and collaborations that create value for both people and the planet. 
---